Tara Air Twin Otter crash in Nepal: Bodies of all victims, black box retrieved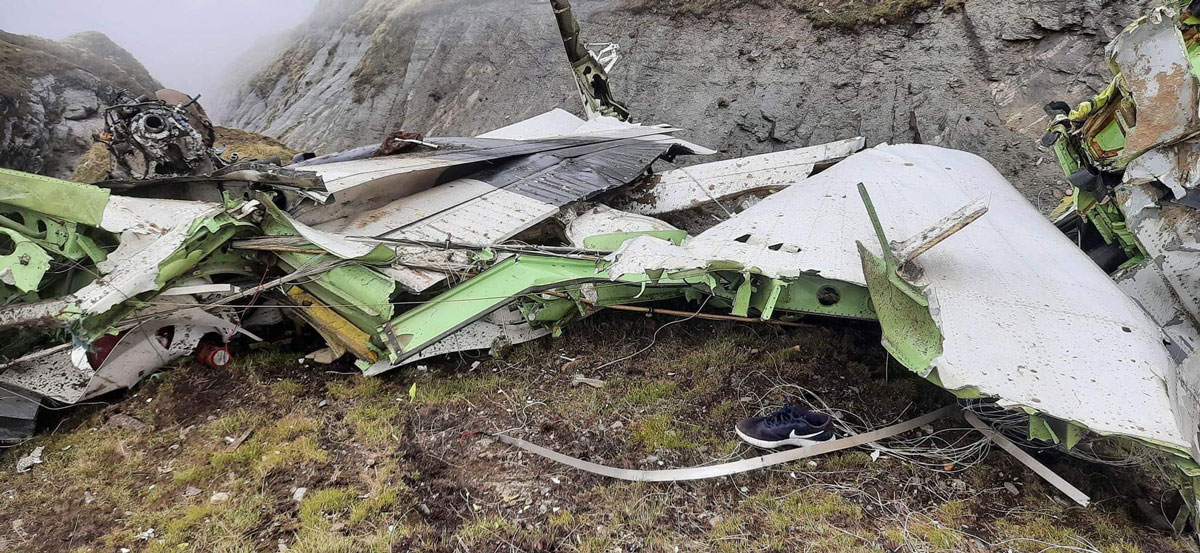 Kathmandu: The bodies of all 22 people, including three crew members who were killed in the Tara Air aircraft crash on Sunday at Sanusare, Thasang Rural Municipality-2 of Mustang have been found.
The Twin Otter aircraft with call sign 9-NAET had taken off for Jomsom, Mustang from Pokhara at 9:55 am and it was reported out of contact at 10:07 am. The wreckage of the plane was located on Monday morning, 19 hours after the plane went missing.
Chief District Officer (CDO) of Mustang, Netra Prasad Adhikari said the bodies of all the people on board the plane- 16 Nepali, four Indians, and two German nationals – have been found. According to him, 10 bodies were flown to Kathmandu on Monday itself while the remaining bodies have been airlifted to Kobang from the crash site.
CDO Sharma said the security personnel mobilized for the search and rescue have also returned after retrieving all the bodies of the victims and also the black box of the aircraft from the crash site.
Preparations have been made to send the 12 bodies brought to Kobang to Kathmandu by a Nepali Army helicopter.
It took much time to collect the bodies and their belongings lying scattered on a cliff face at an altitude of 4,200 meters from the sea level due to the difficult terrain, fog cover and frequent snow and rain.
The crash site is on the base of a mountain and is four hours trek from Kobang, the headquarters of Thasang Rural Municipality, Mustang district.
Nepali Army, the Armed Police Force, and Nepal Police personnel, Sherpas, and locals had reached the crash site and collected the mortal remains of the victims.
Bishal Gharti of Badigad rural municipality-7, Baglung district, who had gone to the base of the mountain for collecting yarchagumba (Cordyceps sinensis), a valuable herb, had spotted the crash site at 7 am on Monday and then informed the police about the same.