Platinum Jubilee: UK celebrates Queen Elizabeth II's 70 years on the throne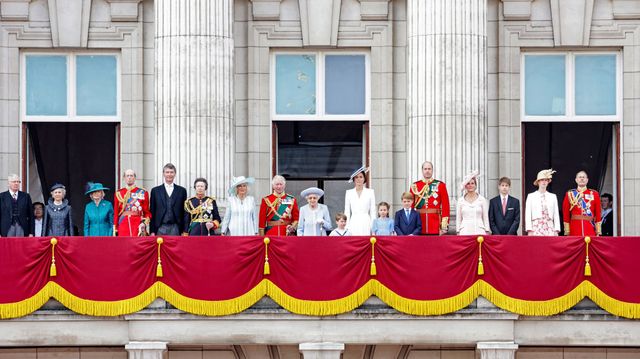 London —  The Queen celebrates her Platinum Jubilee this year, marking 70 years since she ascended to the throne.
On significant anniversaries, celebrations take place across the UK and the Commonwealth. This year, street parties will be held, as well as public ceremonies such as the Trooping the Colour, which marks the Queen's official birthday.
The celebrations have been released in stages. Street parties are being planned across the country, and official festivities include the Queen's Green Canopy campaign and the Platinum Pudding Competition.
The Queen's Platinum Jubilee bank holiday take place on Friday 3 June 2022, and is being observed by all UK nations.
This is almost four months after Elizabeth II celebrated the 70th anniversary of her accession on 6 February 2022.
However, that also marked 70 years since the death of her father, King George VI, and was therefore not an occasion the monarch wished to celebrate.
The first week of June was chosen for the Platinum Jubilee weekend instead, just like the Queen's Golden and Diamond Jubilees, with the summer month offering a better chance of good weather.
To create the four-day weekend, the late May spring bank holiday has been moved to Thursday 2 June, with the additional day off following a day later.
The Queen's coronation took place on June 2, 1953, at Westminster Abbey in London.
The major Platinum Jubilee celebrations therefore began on Thursday, June 2, 2022, and continue over the weekend until June 5.
Plans have also been confirmed to allow pubs and bars to serve alcohol until 1am on June 2, 3 and 4 as an alteration to the usual 11pm cut off. Home Office minister Kit Malthouse said the extension would allow people to 'celebrate the longest-reigning monarch in the United Kingdom', The Telegraph reported.
There are now more than 2,000 events listed on the official Platinum Jubilee website, taking place across the UK to celebrate the occasion.