Australia fears foot-and-mouth risk as Indonesia outbreak infects 20,000 animals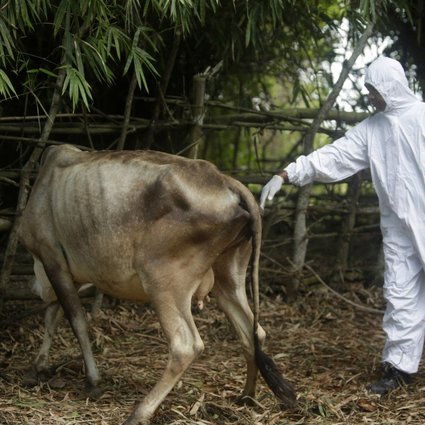 More than 20,000 animals have been infected by foot-and-mouth disease across 16 provinces, according to Indonesia's agriculture ministry. Some analysts are concerned the virus will soon reach tourist hotspots like Bali, raising questions over whether Australian travellers should be banned from going there.
Foot-and-mouth is a highly contagious disease that affects cattle, sheep, goats and pigs. It is characterised by fever and blister-like sores on the tongue and lips, in the mouth, on the teats and between the hooves.
The virus has not been detected in Australia for more than 100 years, according to the government. (Bloomberg)