Bangladesh fire: 25 killed, hundreds injured in depot blast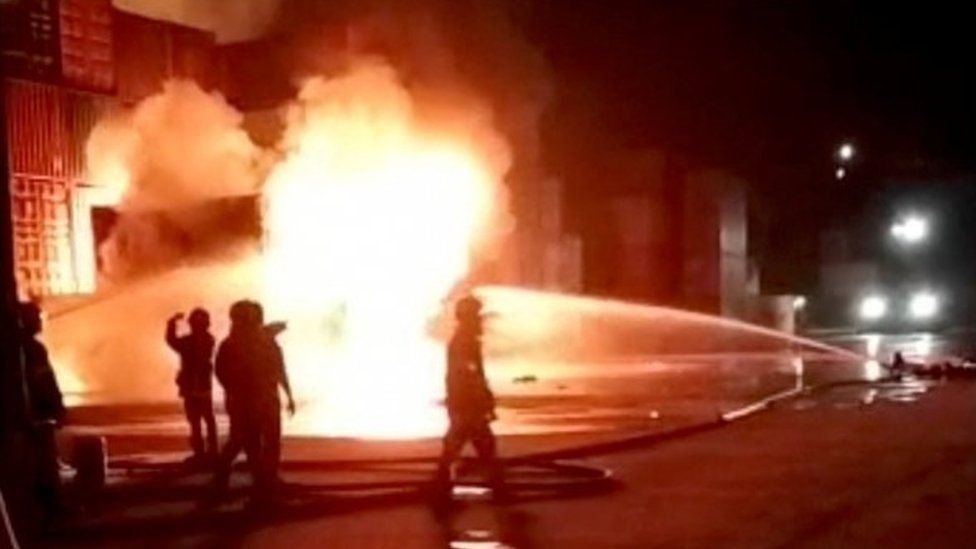 Bangladesh: A fire and a huge explosion have killed at least 25 people and injured hundreds more at a storage depot near the city of Chittagong, Bangladesh.
Hundreds of people had arrived to tackle the fire when a number of containers exploded at the site in Sitakunda.
The cause of the fire is not known, but it is thought that chemicals were stored in some of the containers.
Hospitals in the area are overwhelmed and have appealed for blood donations.
Many of the injured are reported to be in critical condition with burns covering 60% to 90% of their bodies.
"The explosion just threw me some 10 metres from where I was standing. My hands and legs are burnt," lorry driver Tofael Ahmed told AFP news agency. Read more at BBC