Bangladesh fire claims 49 lives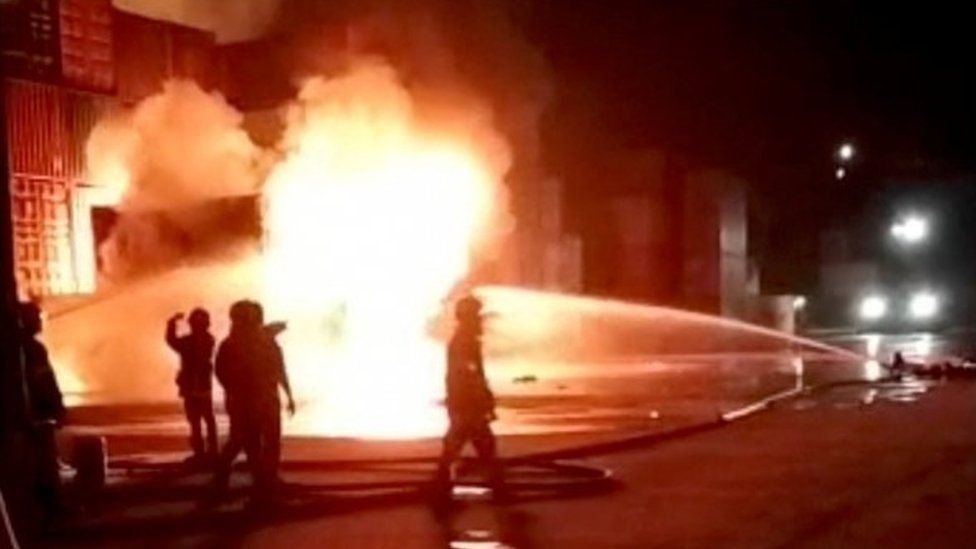 A huge fire in a container depot in southern Bangladesh claimed the lives of at least 49 people while around 300 others were injured on Sunday, according to official sources. According to fire service official Jalal Ahmed, the fire broke out at a container storage facility in Sitakunda, around 40 km from the Chittagong port.
The fire started around midnight and Ruhul Amin Sikder, spokesman for the Bangladesh Inland Container Association (BICA), said that the fire probably got worse because of the containers carrying chemicals present in the private depot including hydrogen peroxide. The fire also destroyed millions of dollars of garment products which were kept in the container depot.