38 killed in attack during Sunday service at Nigeria church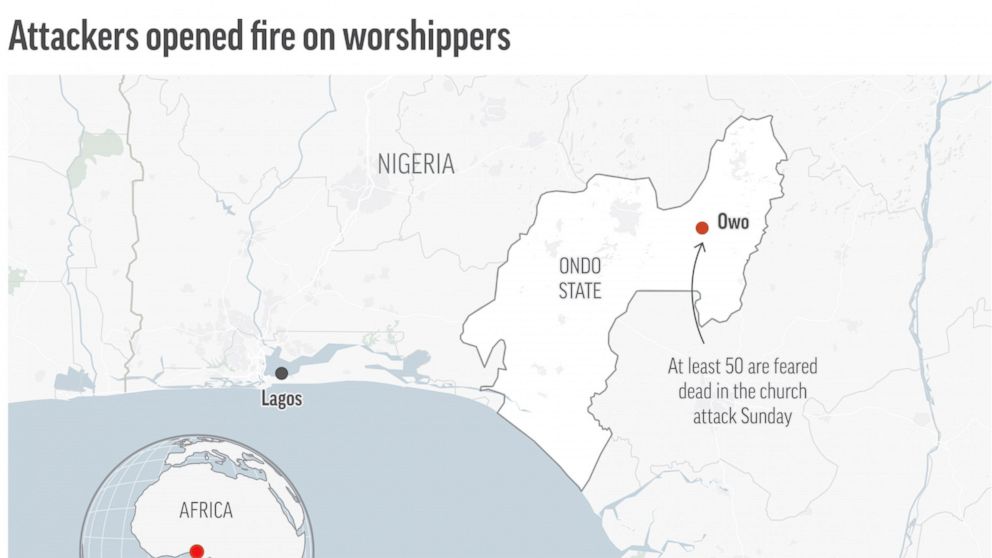 Nigeria:  According to the Ondo State Catholic Diocese, gunmen with explosives killed at least 38 people, including five children, in an attack on a Catholic church in southern Nigeria.
Some of the dead "were transferred to private hospitals, and we have not been able to ascertain the number of casualties for that," according to a spokeswoman for Bishop Jude Arogundade of the Ondo Catholic Diocese, raising the possibility that the death toll could be higher.
On Tuesday, Kadiri Olanrewaju, the chairman of Nigeria's National Emergency Management Services in Ondo, said 22 bodies had been tallied at the morgue, while two state lawmakers told the Associated Press on Sunday that the attack at the St. Francis Catholic Church killed more than 50 people.