Hundreds of thousands evacuated in China after heaviest rains in decades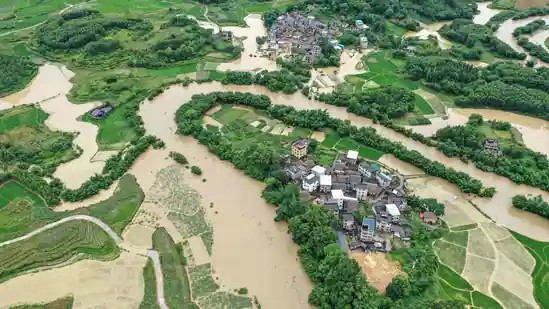 China: In southern China, the greatest rainfall in decades has caused floods and landslides, forcing hundreds of thousands of people to flee, according to state media.
At a time when supply chains are already under pressure due to China's rigorous Covid-19 regulations, the downpours have recently severely swollen waterways in the low-lying Pearl River valley, endangering manufacturing, shipping, and logistics activities.
According to China's National Meteorological Center, the average rainfall in the provinces of Guangdong, Fujian, and Guangxi between early May and the middle of June totaled 621 millimeters (24 inches), the greatest amount since 1961.