Aung Suu Kyi moved to solitary confinement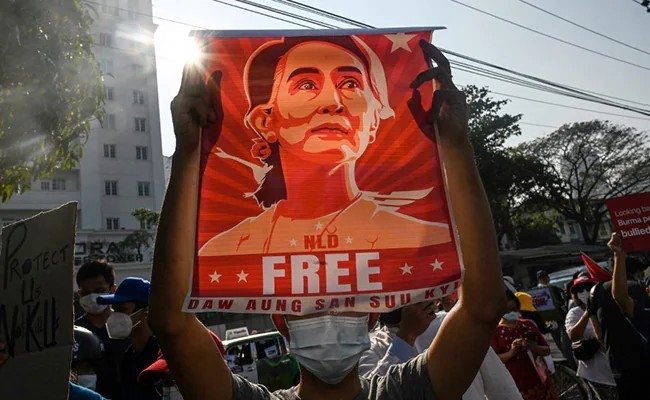 Yangon: A junta spokesperson announced on Thursday that former Myanmar leader Aung San Suu Kyi had been transferred from house arrest to solitary confinement in a prison compound in the city's military-built capital, Naypyidaw.
Since Wednesday, "Aung San Suu Kyi has been confined in solitary confinement in prison" in compliance with criminal legislation, according to a statement from Zaw Min Tun.
According to sources with knowledge of the situation, Suu Kyi has been living under house arrest in Naypyidaw since being ousted in a coup last year. She was joined by numerous household helpers and her dog.
The 77-year-old Nobel laureate only left those grounds to attend hearings related to her trial in a junta court where she faces a potential sentence of more than 150 years in prison.