Nepal's Prime Minister reshuffles his cabinet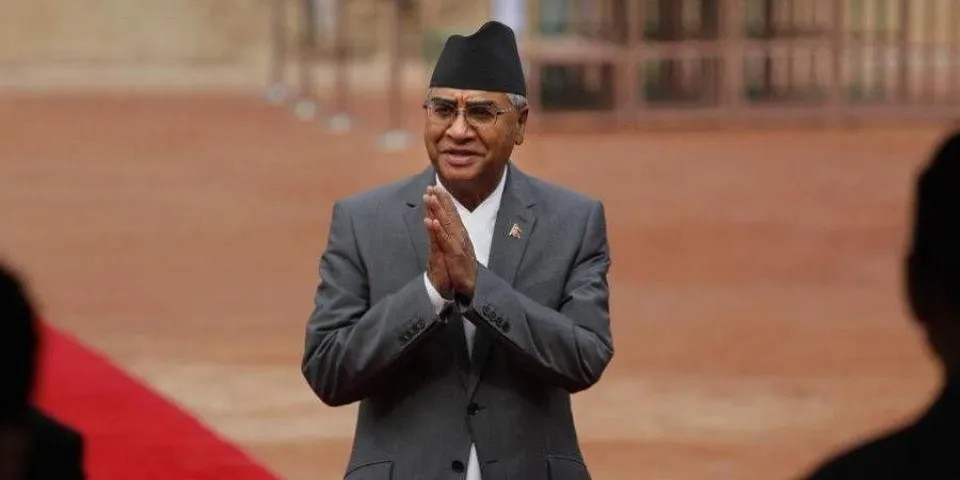 Kathmandu: Nepal's Prime Minister Sher Bahadur Deuba on Sunday reshuffled his cabinet, replacing five ministers of the CPN (Unified Socialist).
Issuing a press statement, the Office of the President said that the cabinet was reshuffled on recommendation of Prime Minister Deuba.
The Prime Minister has inducted five new faces in the cabinet, four as ministers and one as minister of state.
With the reshuffle, Deuba's cabinet has 24 members.
According to the statement, Deuba has appointed Jeevan Ram Shrestha as the minister for Tourism, Culture and Civil Aviation; Metmani Chaudhary as the minister for Urban Development; Sher Bahadur Kunwar as the minister for Labor, Employment and Social Security; and Bhawani Prasad Khapung as the minister for Health and Population; and Hira Chandra KC as minister of state for Health and Population.
The newly-appointed ministers will take oath of office and secrecy on Monday. Source: Nepal Live Today