Mudslide leaves 16 dead, over 70 missing in northeast India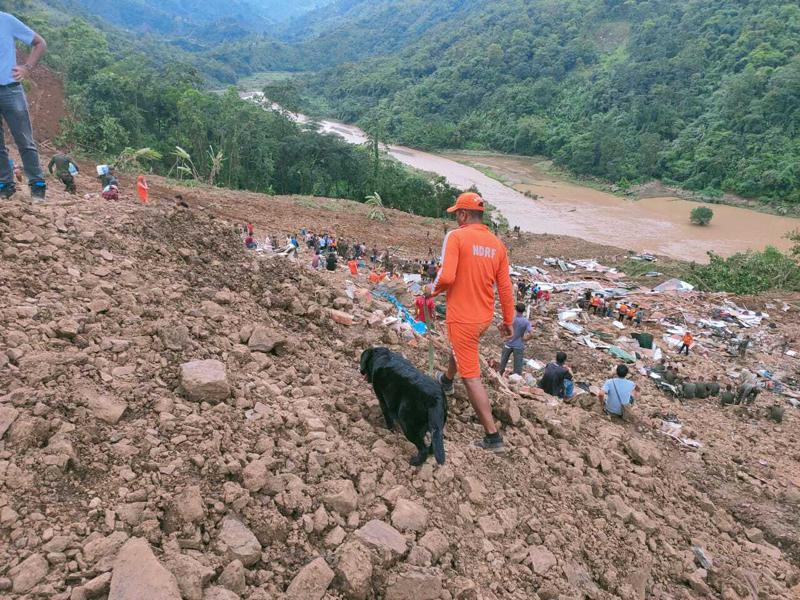 India: Rescuers found two more bodies as they resumed clearing operations after an overnight halt looking for nearly 70 missing people after a mudslide triggered by weeks of heavy downpours killed at least 16 people at a railroad construction site in India's northeast, officials said Friday.
More than 200 disaster response workers and police are using earth-clearing equipment like bulldozers to rescue those buried under the debris in Noney, a town near Imphal, the capital of Manipur state. But the terrain is making it difficult to move heavy equipment, said H. Guite, district magistrate, adding that he has asked for reinforcements.
Intermittent rain continues in the region.
Sixteen bodies have been recovered so far after a hillock caved in and buried the railroad project area, Guite told The Associated Press. (AP)