UAE president meets senior Chinese diplomat on bilateral ties, cooperation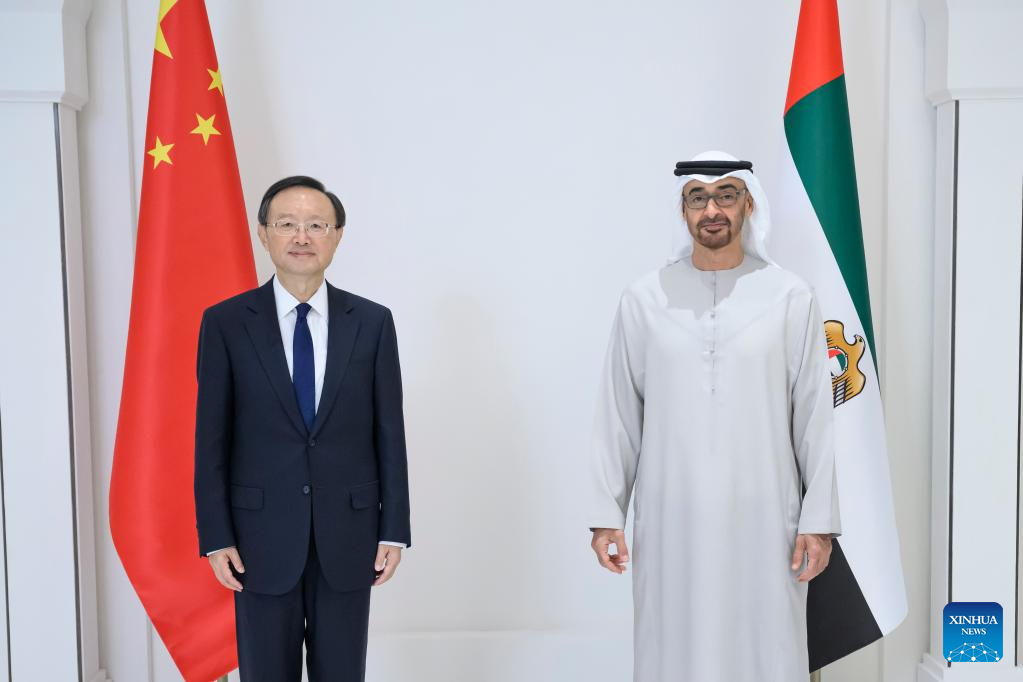 President of the United Arab Emirates (UAE) Sheikh Mohamed bin Zayed Al Nahyan on Friday met with visiting senior Chinese diplomat Yang Jiechi to discuss bilateral ties and ways to boost cooperation.
Yang, a member of the Political Bureau of the Communist Party of China (CPC) Central Committee and director of the Office of the Foreign Affairs Commission of the CPC Central Committee, first conveyed Chinese President Xi Jinping's cordial greetings to the UAE president.
Yang said that China regards the UAE, a comprehensive strategic partner, as the priority in its diplomacy in the Middle East.
He noted that the strategic guidance offered by the two heads of state plays a key role in the development of China-UAE relations. Since the beginning of this year, the two leaders have led the way to boost the bilateral ties in the new era with a successful meeting and a phone call. (Xinhua)