Nepal begins exporting cement to India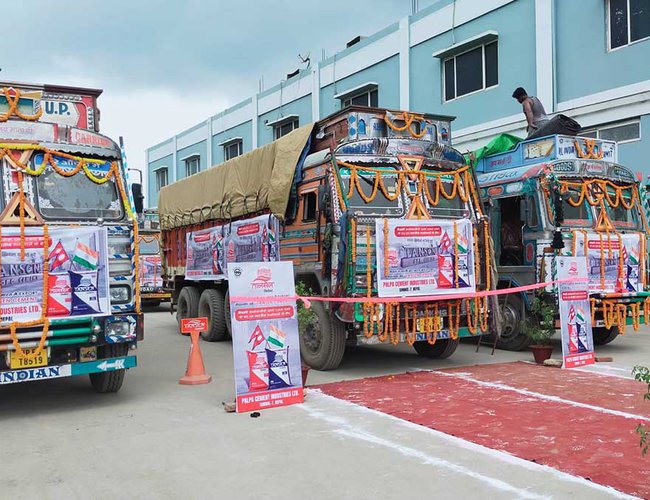 Kathmandu: Nepal has begun exporting cement to India.
Palpa Cement, based in Sunawal-7 of the Nawalparasi district, says it has begun exporting cement to India, for the first time in the country.
During a function on Friday, the company announced the beginning of the export of its Tansen brand. On the first day, three trucks of cement have been exported.
The company produces 3,000 metric tonnes of cement every day, according to the company's Public Relations Manager Jeevan Niraula.
For the current fiscal year, the government has also decided to provide some grant support to the cement companies involved in the export. It has already been a few years since the country has been independent in cement production, However, the export had not begun.