Wildfires rage in France and Spain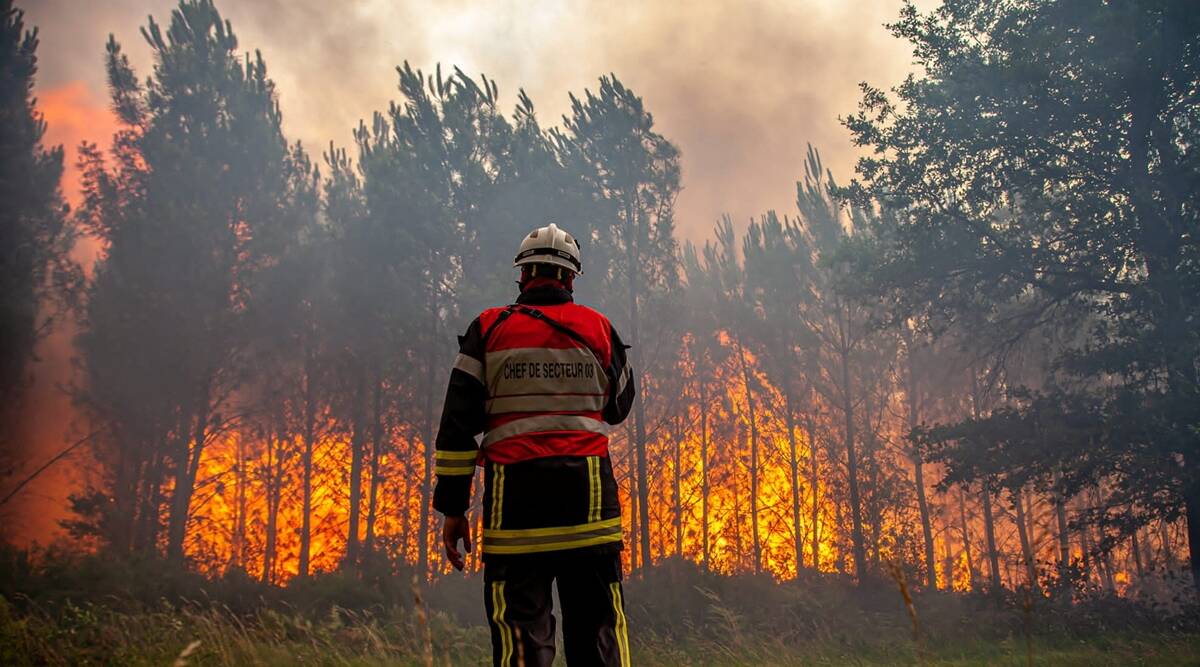 As sweltering summer temperatures alerted authorities in certain regions of Europe, wildfires blazed in the southwest of France and Spain on Saturday, forcing hundreds of people to flee their homes.
Approximately 14,000 residents of the Gironde area of France had been evacuated by Saturday afternoon as more than 1,200 firefighters fought to douse the flames, according to a statement from the local government.
Vincent Ferrier, deputy prefect for Langon in Gironde, stated during a news conference that the fire will keep spreading until it is contained.
In the past several weeks, wildfires have ravaged France as well as other European nations like Portugal and Spain. On Monday, more than 10,000 hectares (25,000 acres) of land in the Gironde area were on fire.
Firefighters in neighboring Spain were tackling a number of fires on Saturday following days of extremely high temperatures that reached as high as 45.7 C. (114 F).
According to data from the Carlos III Health Institute, the nearly seven days-long heatwave is to blame for 360 deaths due to heat-related causes.
According to a tweet from the area's emergency services early on Saturday, more than 3,000 people have been forced to leave their houses owing to a significant wildfire close to Mijas, a town in the province of Malaga that is well-liked by visitors from northern Europe.