'BHRAMAN2022' art exhibition kicked off at the Taragoan Museum and Cultural Centre, Kathmandu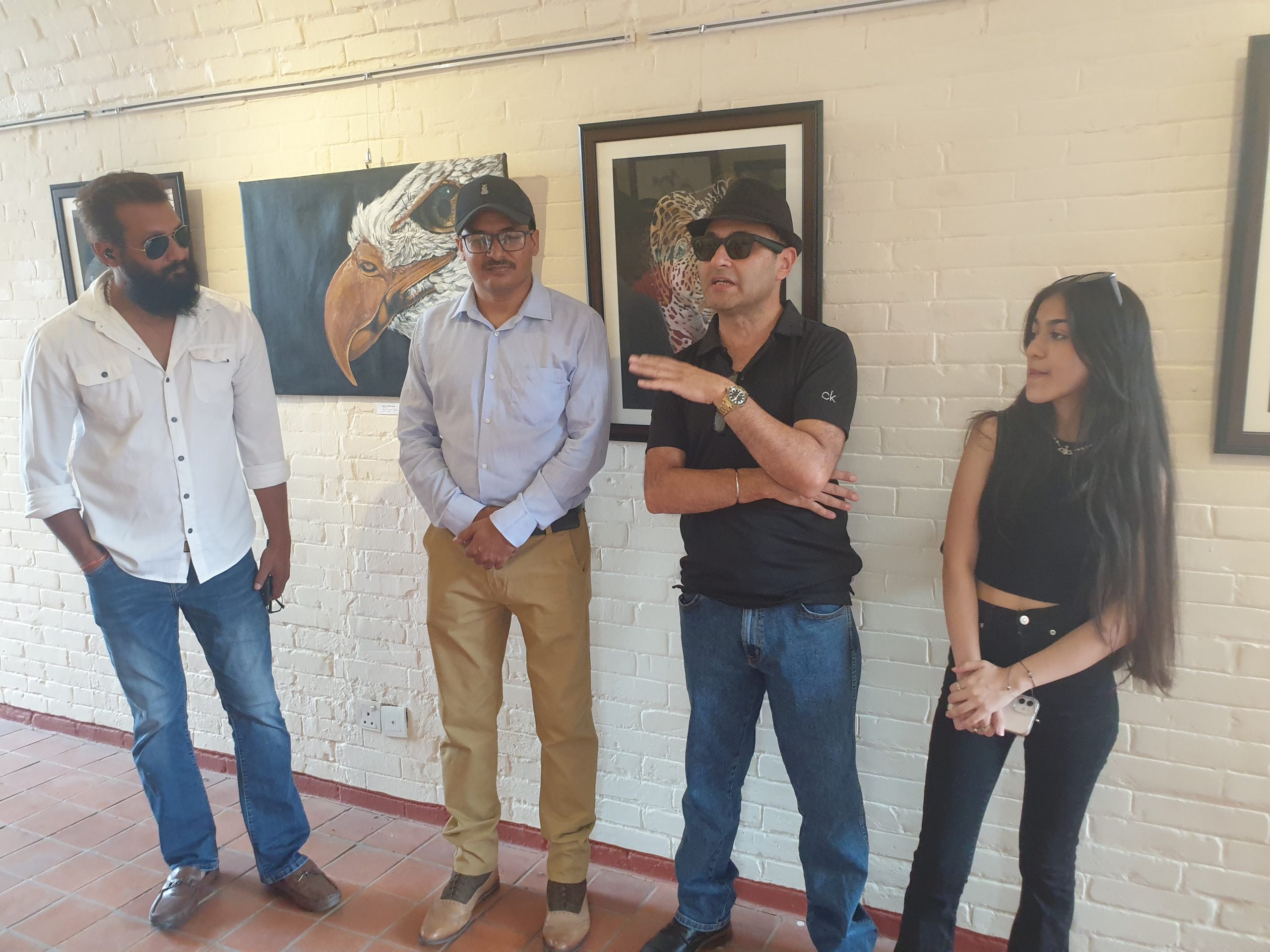 Kathmandu – Well-known Nepali actor Nikhil Upreti inaugurated the 3-day "Bhraman 2022" art exhibition at the Taragoan Museum and Cultural Centre in the Nepali capital on Sunday.
The artworks exhibited include acrylic and water colour paintings capturing Nepal through its breathtaking landscapes and architecturally rich ancient temples/monasteries. The exhibition is also an amalgamation of other forms of arts which include realism, photorealism paintings extending the wide range of subject matters, such as wildlife, food, figurative etc.
'I love art and I am always ready to promote artworks. I am very delighted to have been to this exhibition showcasing 25 artworks of artists P. Singh and Rhoslyn. It is my honour to inaugurate the event', actor Upreti said. 'I used to paint as well during my childhood, and I also get happy to see young artist like Rhoslyn pursuing her passion in art. I see a lot of potential in her artworks', he added.
'Artist P. Singh's artworks have been exhibited at many events in the UK with an aim of promoting Nepal and Nepali culture through paintings and these have been praised. We are excited to host artist P. Singh. Also, we are delighted in having some of Rhoslyn's artworks here in Nepal', said Nirmal Kumar Thapa, Chairperson of the Nepal Centre.
'I am very delighted to visit Nepal with my artworks and exhibit them. I am thankful for all of your support. Your presence has encouraged me', said artist P. Singh, who is a Software Engineer by profession. P. Singh works at SMBC Bank in London and paints during his free time. Some of his popular software while working in Nepal earlier include 'Typeshala' typing tutor, 'Thamel.com', 'Nepali UNICODE' and 'Raajmarg'- a road engineering software.
Artist P. Singh's daughter Rhoslyn has recently completed her A-levels and is looking forward to pursuing Biomedical Engineering at a University in London from September 2022. 'I am very excited to have my artworks exhibited in Kathmandu. Thanks everyone for joining and inspiring to do more artworks', said 18-year-old artist.
The exhibition runs from 14 to 16 August 2022 as part of its art exhibition series by Nepal Centre.