Nepal braces for a fourth wave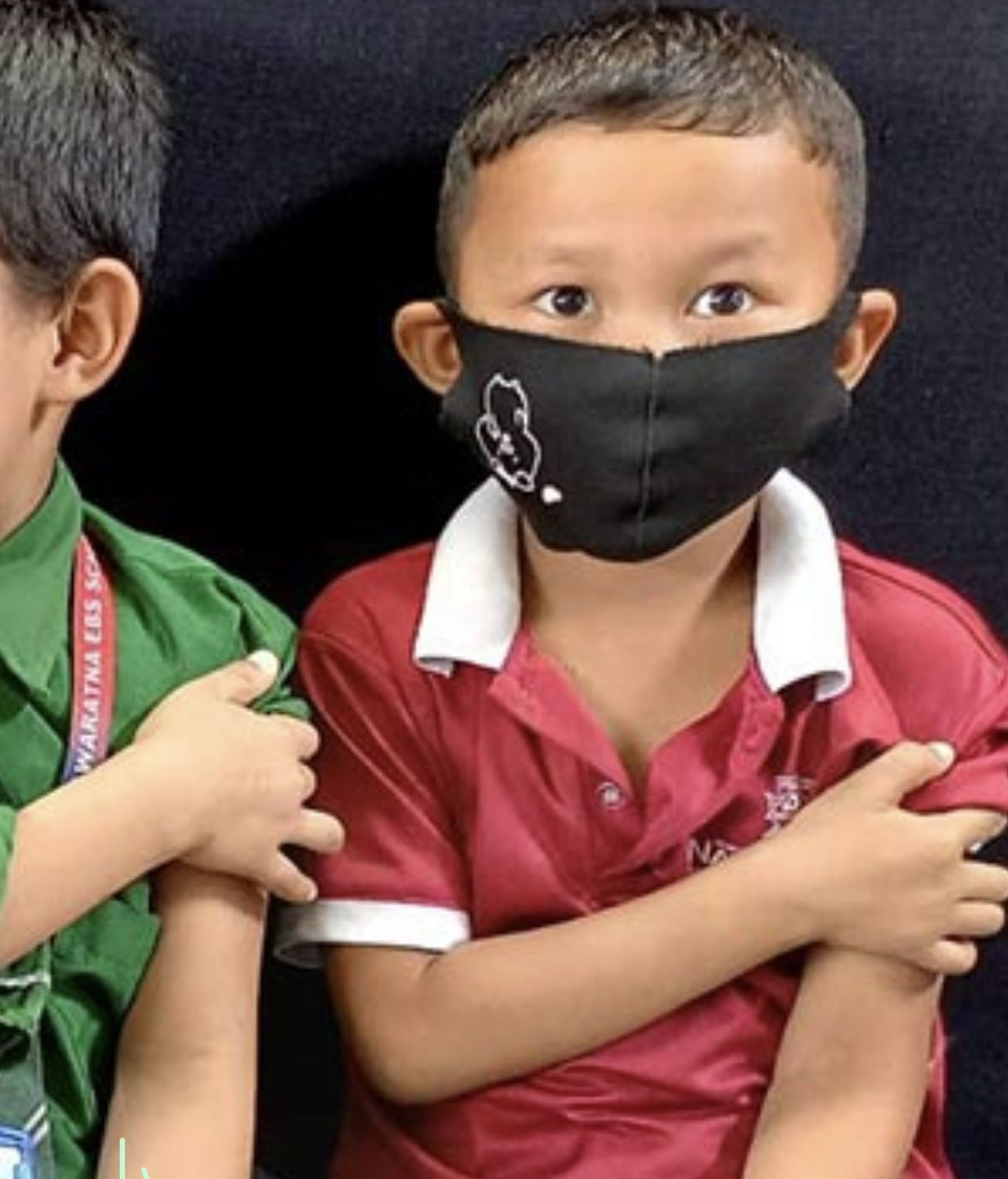 Having vaccinated over 80% of its population, Nepal is prioritising children five and above, and the unvaccinated, to head off a possible fourth wave of COVID-19.
According to COVID-19 Situation Reports published by the Ministry of Health and Population (MoHP), the number of active cases of COVID-19 in Nepal reached 5,433 on 3 August. The figure had previously surged to 2,276 on 20 July from only 120 on 20 June, although there were only two recorded deaths between in that period. However, 14 deaths were recorded in the time between 20 July and 3 August.
The message is clear in the mindset of the Nepali health sector: vaccinate the unvaccinated, including children.
Experts have labelled the surge in infections and deaths, fuelled by sub-variants of the Omicron variant of the virus, the fourth wave of the COVID-19 pandemic. By 3 August, 15 out of every 100 people tested positive for COVID-19.
"The fourth wave of the pandemic started on 20 June and is moving towards its peak," says Dr Santosh Dulal, a Senior Microbiologist and Research Scientist at Anandaban Hospital, in the city of Lalitpur. "Our experience with the virus has taught us that the wave may last for about two to three months."
Dr Dulal warns that the situation could get worse if the highly infectious BA.4 and BA.5 sub-variants of Omnicron are not given proper attention.
"Cases of the BA.5 sub-variant have already been identified in Nepal. The death rate will increase if the infection rate keeps on rising," Dr Dulal adds. "BA.5 is more fatal in comparison to other sub-variants of the Omicron variant. Since the virus has continuously been mutating, it may develop certain protections against vaccines. So, the use of masks and sanitiser and avoidance of large gatherings need to be equally promoted."
He highlights the vaccination of children below 12 years as a crucial step in dealing with the upcoming wave of the pandemic.
Eighty-eight percent of the population above 12 years has already received a full dose of the COVID-19 vaccine. According to MoHP reports, Nepal has received 57,883,970 doses of vaccine from various sources, out of which 49,425,113 doses have already been administered. The government's strategy of dealing with the fourth wave also focuses on using the vaccine stock to provide booster doses, and 7,276,922 booster doses have already been administered.
– Gavi.org