SAFF Women's Championship: Host Nepal starts off with a win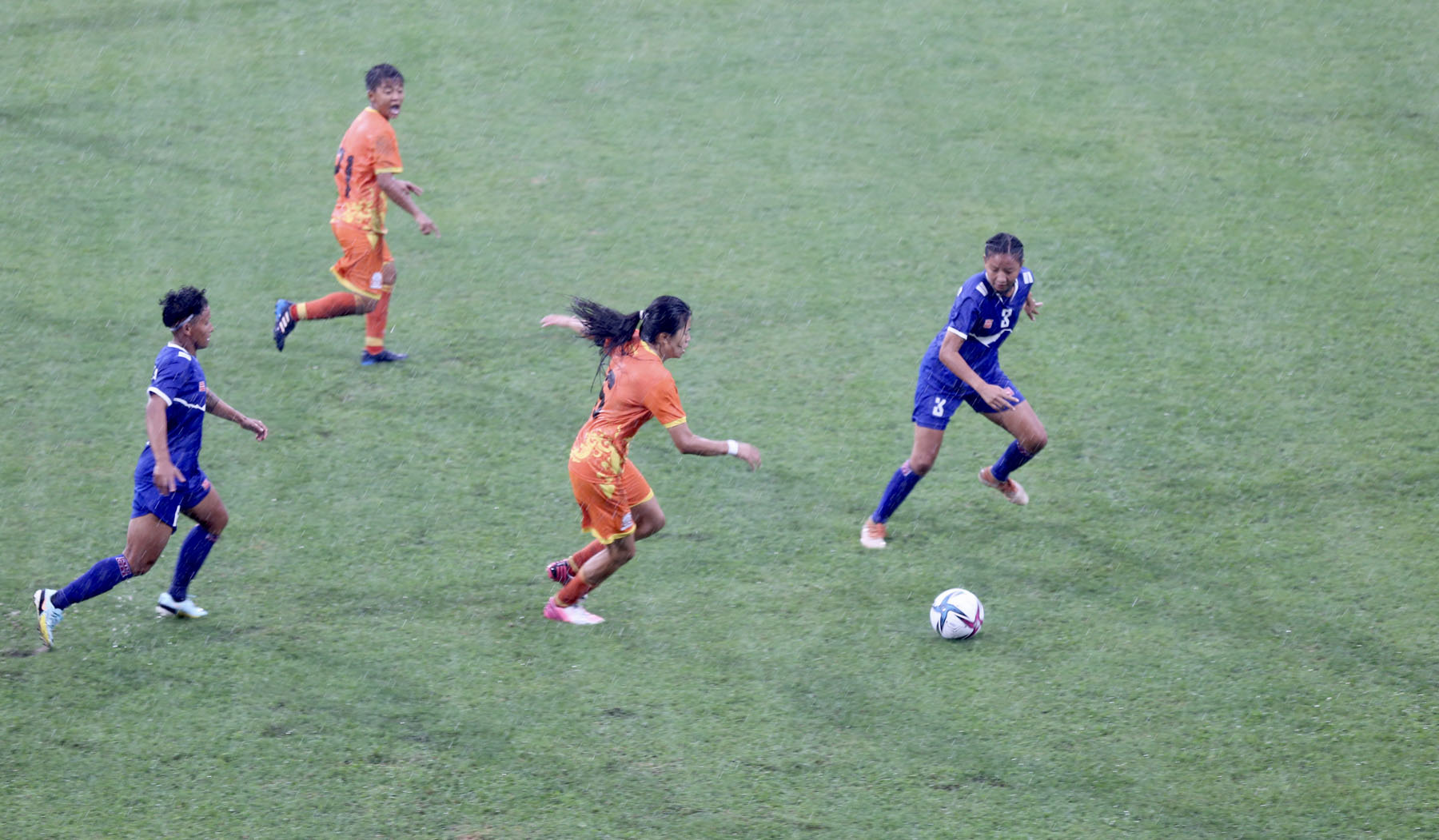 Kathmandu — Nepal has made a winning start to the 6th edition of South Asian Football Federation (SAFF) Women's Championship that kicked off in the capital today.
Host Nepal defeated Bhutan by 4-0, with one goal scored in the first half and three in the second half of the match held at Dasharath Stadium in Tripureshwar.
Ace Nepali striker Sabitra Bhandari scored the opening goal for Nepal in the 12th minute of the match utilizing an assist from Amisha Karki.
Bhandari doubled the score to make it 2-0 in the 68th minute while Anita Basnet scored a brace in the 73rd and 84th minutes of the match. The match today was also affected for some time due to heavy rainfall that lashed the capital this evening.
Along with host Nepal, India, Bangladesh, Sri Lanka, Pakistan, Maldives, and Bhutan are participating in the SAFF Championship. The seven participating countries are divided into two groups. India, Pakistan, Bangladesh, and Maldives are in Group 'A' while Sri Lanka and Bhutan along with Nepal are in Group 'B'
The top two from each group will qualify for the semi-finals of the tournament held in a league cum knockout method.
Nepal is hosting the regional tournament for the second time in a row after hosting the 5th edition in Biratnagar. Nepal will now play against Sri Lanka in the second match of the group stage to be held on September 12.
In the five participations so far, Nepal has been limited to runner-up four times. Once it was limited to the semi-finals. Apart from India, no other country has won the championship title so far. Nepal was defeated by India four times in the final, including the last one held in Biratnagar. (RSS)