Nepal can be the Switzerland of Asia due to its purity and enormous possibilities – Sadguru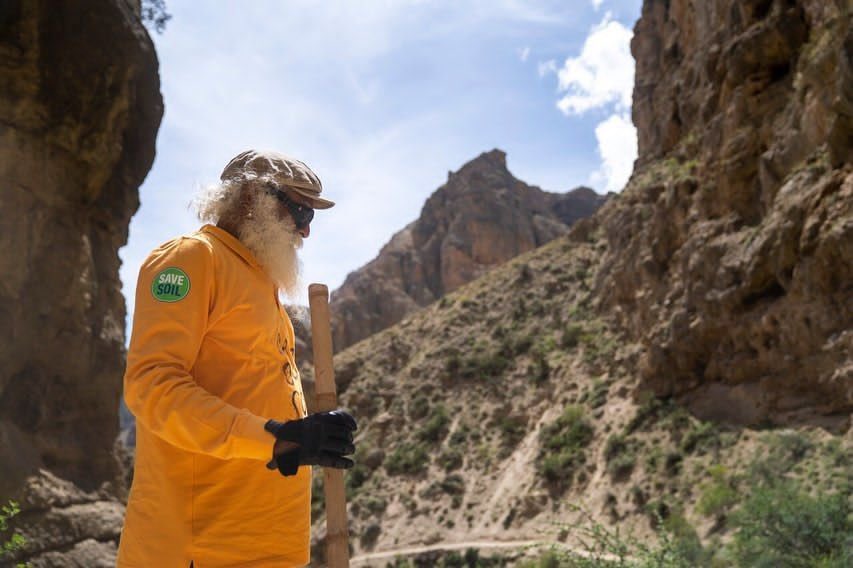 Kathmandu — The founder of Yogi and Isha Foundation Sadhguru has said that Nepal has the potential to become the Switzerland of Asia due to the purity and sweetness of Nepali culture.
 The Indian mystic Sadguru stated while addressing representatives of various media houses and businessmen in an event held at Battisputli, Kathmandu, Nepal. "The underdevelopment of any country is an opportunity so that we can make the nation we want," he said.
He especially urged the youth and businessmen to come together to create a vision for the welfare of the nation and to present that vision to the leaders to decide the future of the nation before the next election.
 Stating that politics is not a game of discrimination but a means of making policies for the benefit of the nation.
Sadhguru said, "The beauty of democracy is that citizens have the right to choose their leaders, so this power should be used wisely to bring conscious people to the leadership level."
In response to the question of one of the participants about what a country like Nepal can do to protect the soil, Sadhguru stressed on "policy change" to protect the soil and said that three things should be included in particular. Firstly, relief should be given to farmers, secondly, the process of carbon credit should be simplified and thirdly, food products with minimum organic content should be recognized in the market.
Sadhguru emphasized that it is possible to save the soil only by addressing the economic condition of the farmers.
Last March, Sadhguru launched the Global Soil Conservation Campaign to address the problem of soil desertification around the world.
So far, 3.9 billion people have expressed their support for the campaign, in which 81 countries including Nepal have officially joined.
Nepal Government Pledges Support To #SaveSoil

Action now. https://t.co/z6MmqLY2lE#ConsciousPlanet pic.twitter.com/ANcCanWO6o

— Conscious Planet #SaveSoil (@cpsavesoil) September 7, 2022