Nepal Foreign Minister Dr. Khadka arrived London to attend the State Funeral of the Queen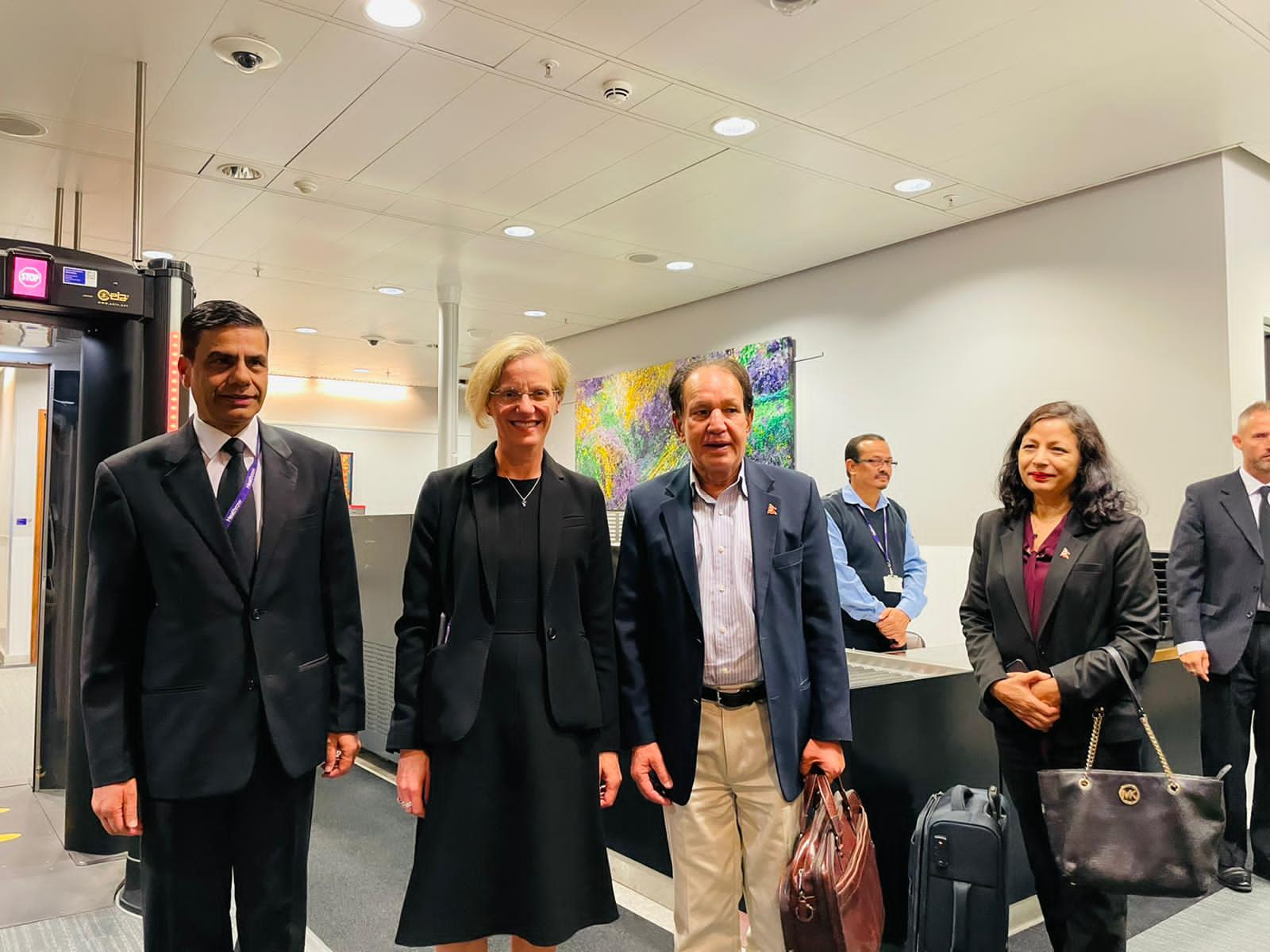 London — Minister for Foreign Affairs from Nepal Dr. Narayan Khadka has arrived in London on Saturday to attend the State Funeral of Queen Elizabeth II.
He was welcomed by Special Representative of the Secretary of State for Foreign, Commonwealth and Development Affairs, Ambassador of Nepal to the United Kingdom Gyan Chandra Acharya and Embassy officials welcomed him at VIP Suite of Heathrow Airport.
Foreign Minister Dr Khadka is scheduled to attend the Lying-in-State of Her Majesty the Queen at Westminster Hall, sign the Official Condolence Book at Lancaster House andattend His Majesty the King's Reception at Buckingham Palace today.
One of the longest standing friendship between Nepal and Britain was established since in 1816. The British Gurkhas is an important feature of the friendship between the two countries.
The Gurkhas' service in the British army officially started on 24 April 1815. The Royal Family, including the Queen, were present to celebrate 200 years of the Gurkhas' service to the UK in London in 2015.
Government of Nepal has already declared three days of National mourning for the Queen.
The Queen's funeral will take place on Monday at Westminster Abbey, with around 400 leaders from all over the world set to arrive in London to pay their respects.
As well as leaders and dignitaries, hundreds of key workers and volunteers have been invited to the proceedings, which will mark one of the most historic events to ever happen in many peoples' lifetimes.
US President Joe Biden and French President Emmanuel Macron are among the most high-profile guests from overseas who have confirmed they will be attending.