Nepal government to declare dengue an epidemic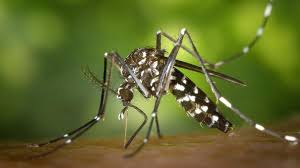 By Mahima Devkota,  Kathmandu —   The government is preparing to declare dengue an epidemic in Nepal.
Dr Chuman Lal Das, director of the Epidemiology and Control Division (EDCD), of the Department of Health Services (DoHS), said that the experts, the Epidemiology department, and the Ministry of Health and Population (MoHP), have been holding discussions since last few days to declare dengue as an epidemic.
He said that Dengue has spread to 75 districts of the country and has been persistent for over three months. Daily cases of dengue and dengue-induced mortality are surging as well. Therefore, citing the risk of further spread and with an aim to contain the infection, a discussion is being under to declare it as an epidemic."
Director Das, said, "Experts from all parts such as public health, epidemiology, and scientists are taking part in the discussion and after through discussion we will decide if dengue will be declared an epidemic."
Dr Sher Bahadur Pun, chief of the Clinical Research Unit at Sukraraj Tropical and Infectious Disease Hospital in Teku, said that that was always a probability of dengue turning into an epidemic as Nepal was at high risk of dengue infection. Dengue was first observed in the year 2004 and since then it is persistent in Nepal. The most number of dengue cases was reported in 2019.
Even though there was a high probability of the risk of the spread of dengue this year, there was negligence on the part of the government gave the chance for dengue to spread.
Dr Pun said that an endemic is a disease or infection that belongs to a particular country or people and is established, while an epidemic is a disease or infection that affects a large number of people within a community, population, or region.
25 deaths so far 
As per the data of EDCD, death from dengue this year was reported on September 1, however, since the second half of September cases are consistent. And, since the last four days, the cases are being reported each day. 20 deaths on September 18, 21 deaths on September 19, 24 deaths on September 20, and 25 deaths on September 21 have been reported.
Dr Samir Manxi Dixit, a public health expert, said that if the mortality and spread from infection or disease are persistent, then it is known to be at high risk and at a high peak. A spiking of dengue cases and rising mortality is signalling a high risk."
Director Lal said that the government has been intensifying the "search and destroy campaign" throughout the nation and the best preventive measures are the same.
For the response to dengue, EDCD has allocated a budget for 139 rural municipalities, 60 districts, and all 7 provinces for 'search and destroy' to control the dengue. Moreover, EDCD has allocated a budget to conduct stakeholders' meetings for advocacy on dengue prevention during the peak month in the same rural municipalities, districts, and provinces.
( From : The Rising Nepal )