Over 500 climbers from 62 nations to scale Nepali mountains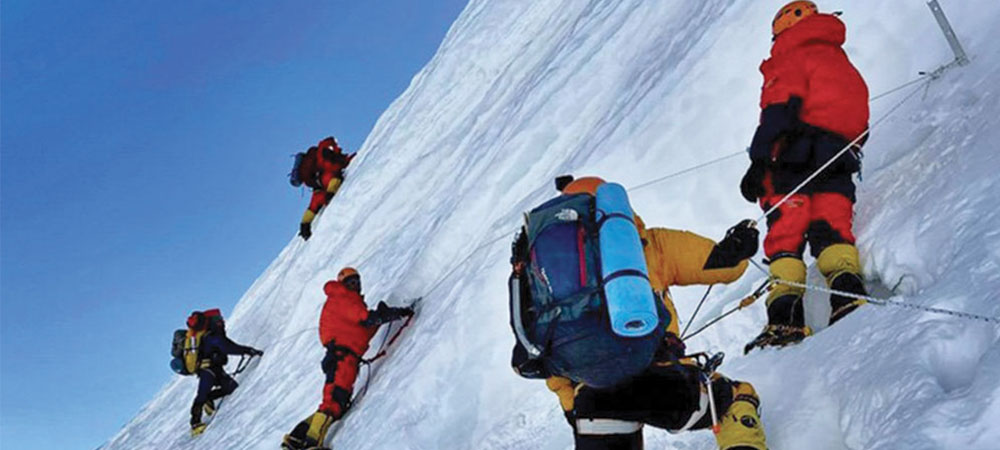 Kathmandu — A total of 500 climbers from 62 nations shall be scaling Nepal's mountains this autumn.  The climbers, 123 females and 377 males, from six continents except Antarctica have received permission to climb 12 mountains till Wednesday.
Of them, the largest number, 51, is from the United States of America.  Similarly, the second-highest number, 34, is from France and the third-highest, 33, is from the United Kingdom, the Rising Nepal Reported.
Likewise, 17 people from Nepal's northern neighbour China are going to make attempts on Nepal's peaks too. There are climbers from Russia and Ukraine too. There are 19 climbers from Russia and four from Ukraine. Russia and Ukraine are currently at war with each other and the former has been heavily sanctioned by the western countries.