17-year-old Nepali girl Prajita turned four chairs in the Voice, USA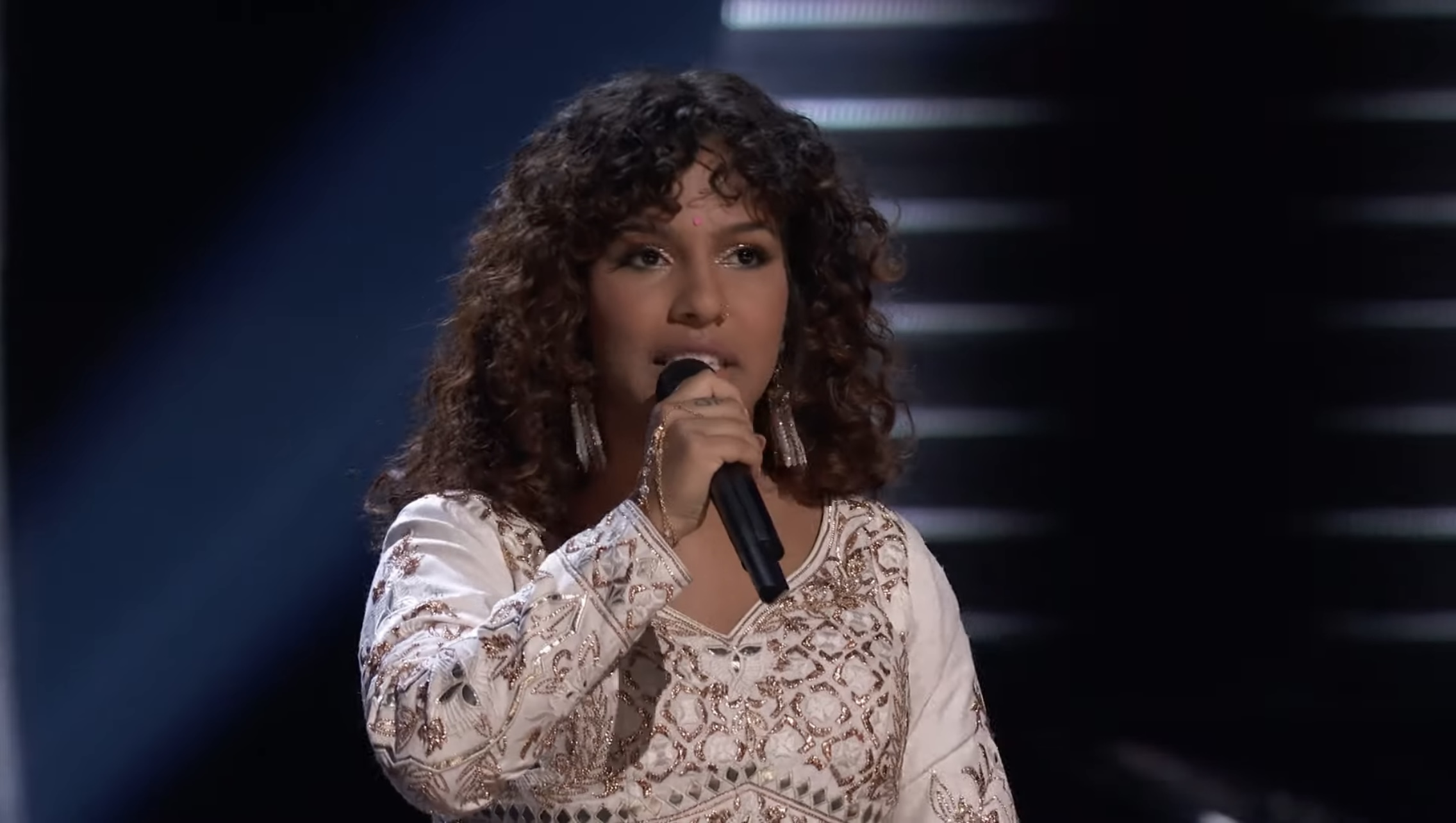 Maryland — 17 years old Prajita Bastola the first Nepalese artist on The Voice gets all four coaches to hit their buttons. The Episode 4 of 'The Voice' Season 22 was aired on September 27 In USA.
The Severna Park, Maryland singer grew up watching The Voice with her family, who closed their restaurant on Monday nights so they could watch the show together.
Parajita explains that she'd like to to incorporate her Nepalese heritage into her singing and music. But her favorite genre is R&B and soul. "The best artists are able to bring the music of their culture and their roots into the wider global landscape of music," says John Legend, who reminds everyone that he turned his chair first. "I think your voice is that kind of transcendent voice."
Blake Shelton admits "I know good and well that I'm in over my head here," adding, "But it doesn't mean that I'm also not as big a big fan of yours as everyone else here." He teases that there is nobody else like her on his team. He jokes, "I have also been on a singing competition show," which cracks Camila up. "Have you been in a girl group too?"
Before Parijita chooses her team, she gifts each coach with a string of rudraksha beads from Nepal.
Who Is Parijita Bastola From The Voice?
Parijita, the first-ever Nepalese-American contestant on the program, wowed the coaches and audience members with her powerful singing and captured their hearts.
Four-chair turning performances are incredibly uncommon in such prestigious shows. Blake Shelton waited for Parijita to strike a high note to be persuaded. At the same time, judges John Legend, Camila Cabello, and Gwen Stefani made their decisions within the first 20 seconds. 
However, it was a spectacle to behold as all four judges acknowledged being persuaded by the little vocalist following an amazing four-chair turn.
Parijita Bastola was born to her parents in Severna Park, Maryland, the United States. They are of brown ethnicity and follow Hinduism.
Her father's name is Pankaj Bastola, and her mother's name is Bira Tiwari. She has a sibling named Priyankana Bastola, whom she grew up with when she was a child.
The Voice has always been the program that her family watches together, according to Parijita. The small eatery owned by her family is intentionally closed on Mondays so they can watch The Voice.
Likewise, in her early years, she attended Severna Park High School and is now completing her college graduation at the Private Colleges of Maryland.
Being up in a large family with many musician friends, Parijita Bastola was immersed in music from the age of 7. When she was four years old, Parijita Bastola began showing interest in singing.
In addition, one can stalk her on Instagram, where she constantly updates her. She has also posted her traditional Nepali attire along with Nepali cousins and family.
Popular American singer-songwriter Parijita Bastola is the band Soul's primary vocalist.
Bastola is renowned for her incredible voice and stage presence. She was heavily involved in middle school plays but never had the opportunity to play in a band before a guitarist saw her during one of the shows.
The synergy between the band members on stage develops over time as they get to know one another's styles and abilities, according to Parijita Bastola, who specializes in lead singing and has contributed her talents to two bands over the years.
The current lineup of Parijita Bastola's band, soul, has been together for a year and is a flexible ensemble that also performs R&B, funk, and new music covers. The well-known songs by Bastola are Cry and Yeah.