Bangladesh to get 50MW electricity from Nepal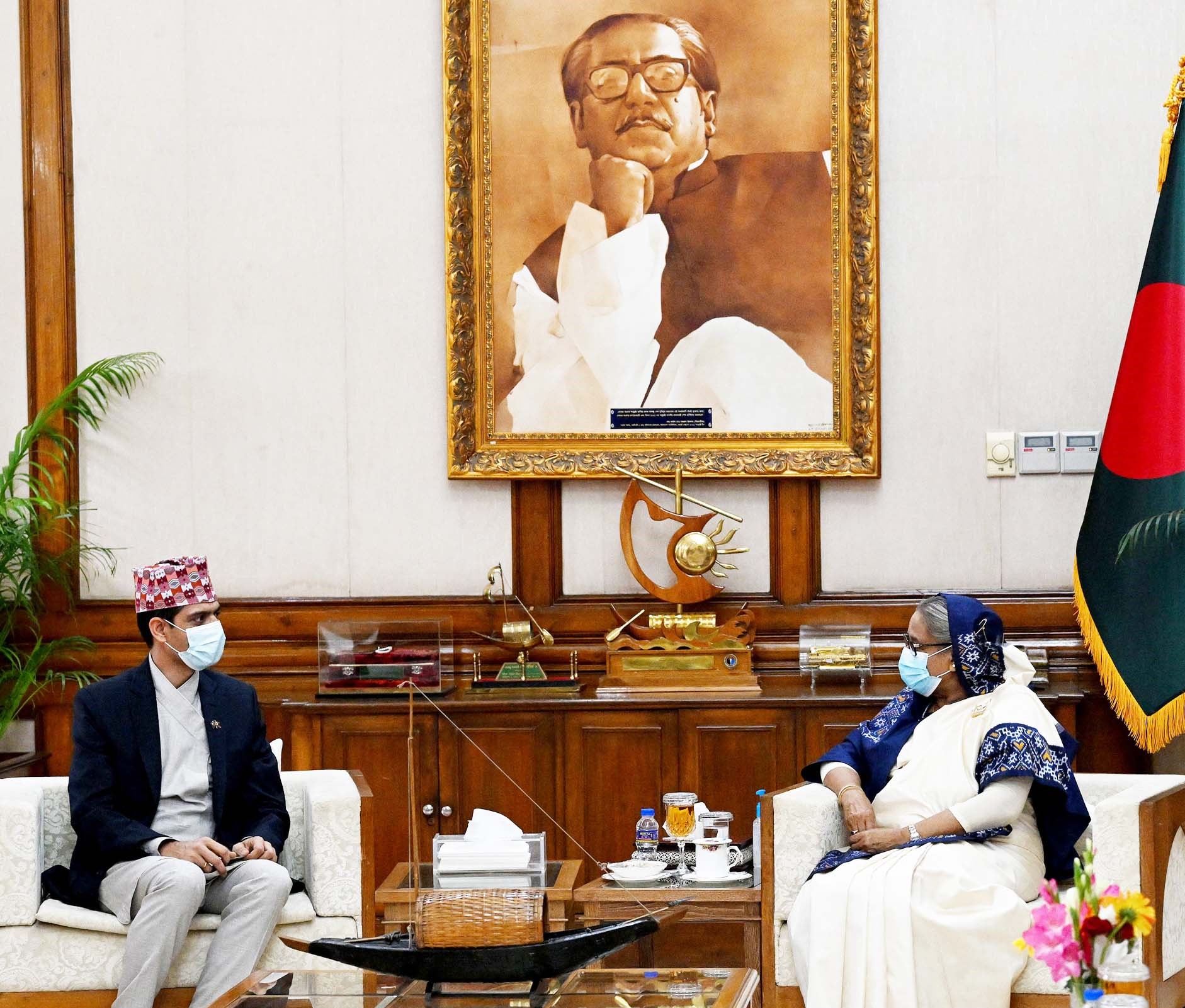 Dhaka , Dailystar — Nepal will initially supply 40-50 MW of electricity to Bangladesh, and supply will rise further after completion of a mega power project, said newly appointed Nepalese Ambassador to Bangladesh Ghanshyam Bhandari.
The diplomat made the comment when he met Prime Minister Sheikh Hasina at Gono Bhaban yesterday, PM's Press Secretary Ihsanul Karim told reporters.
The envoy said his country is currently implementing a mega power project.
"Once the project is completed, Nepal will be able to export more electricity to Bangladesh," Ihsanul said, quoting the ambassador.
Bangladesh is eager to buy 500 MW electricity from the 900-MW Upper Karnali hydropower project.
Bhandari also expressed his country's interest in using Banglabandha Land Port for trading, as it is nearer than Burimari port.
He appreciated Bangladesh's cooperation towards Nepal, saying that many Nepalese students study in Bangladesh for higher degrees.
Hasina congratulated Bhandari and assured him of cooperation.
She recalled Nepal's support to Bangladesh during the Liberation War by providing arms and ammunition to freedom fighters, which she said was crucial for the country.
The PM emphasised on Bangladesh's connectivity with the regional countries, especially with Nepal, Bhutan and India.
Hasina recalled the Nepalese president's recent visit to Bangladesh during the Mujib Borsho programme, saying that it added impetus to bilateral relations.
In a separate meeting with the PM at Gono Bhaban, Iranian Ambassador to Bangladesh Mansour Chavoshi yesterday said his country will support Bangladesh for safe and dignified repatriation of Rohingyas — the forcibly displaced Myanmar nationals — to their homeland.
Ihsanul Karim briefed reporters after the meeting.
The ambassador appreciated Bangladesh for sheltering Rohingya people on humanitarian grounds during the meeting, in which issues related to bilateral relations and trade and commerce were also discussed.
Referring to the sanctions and counter-sanctions due to the Russia-Ukraine war, the PM said people of the whole world are suffering the consequences of those.
Ambassador at Large M Ziauddin and Principal Secretary to the PM Ahmad Kaikaus were present at the meetings. ( The Daily Star)