Nepal and UK officials hold talks on Gurkha issues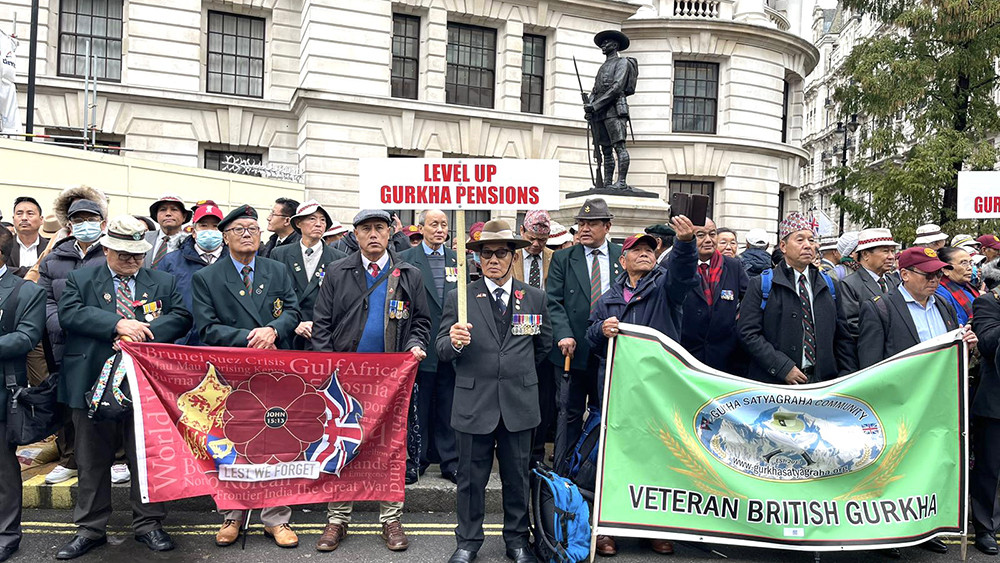 London – Nepali and British officials have held talks on the long-running grievances of Gurkha veterans at the British Defence Ministry on Thursday (3rd November).
A statement issued by the Nepali embassy in London said that Parliamentary Under Secretary of Statte in the Ministry of Defence, Dr Andrew Murrison, led the British side while Nepal's envoy to the UK, Gyan Chandra Acharya, led the Nepali side in the talks. Major (A.P.) Jud Bahadur Gurung joined the talks as a facilitator while Gurkha activists Dhana Gurung and Pushpa Rana Ghale joined as observers.
During the talks, Ambassador Acharya raised the issue of equal pension and benefits, supplementary pension, ex-gratia payment to the families of disabled and dead, welfare of Gurkha veterans and other outstanding demands.
Dr Murrison said that he was appointed to this role only three days ago and that he would study and consult these issues in detail and discuss again in the next meeting.
Deputy Chief of the Mission at the Nepali Embassy in London, Mrs Roshan Khanal, said that next meeting is likely to take place in the 3rd or 4th week of November 2022 to discuss technical issues. Besides Mrs Khanal, Military attache' at the Embassy, Colonel Ratna Bahadur Godar, attended the talks while officials from the Ministry of Defence joined from the British side, the Embassy said.
Gurkha veterans who retired from the British army prior to 1997 claim that they are being discriminated against in terms of pensions and benefits vis a vis their British comrades, but the British authorities reject such claims.