Nepal Election 2022 : 60 per cent turnout, report says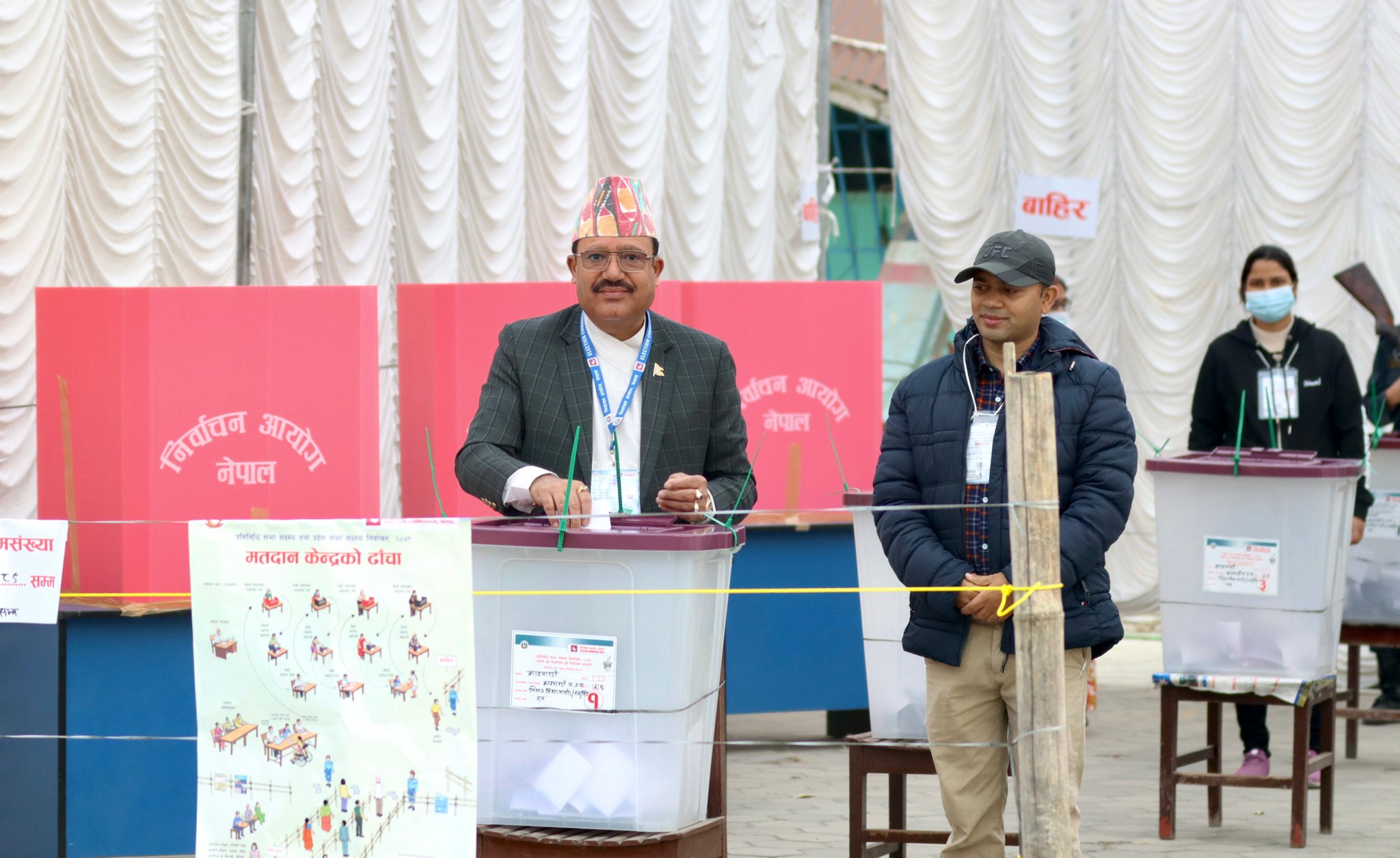 Kathmandu :  The general election of Nepal has been commenced today. The voting period as set by the Election Commission- from 7 am to 5 pm today- has been over.
The voters' turnout remained around 60 per cent as per the preliminary report of the Election Commission (EC).
Shaligram Sharma, EC spokesperson, said that voters who entered the polling stations as fixed by the election officer by 5 pm can allow the voters to cast vote even after 5 pm. There were 22, 227 polling centers in 10,893 polling stations across the country.
A total of 17,988,570 voters were eligible to vote in the election, for which 22,227 polling booths in 10,892 polling centres were  been established.
There are 2,412 candidates in the House of Representatives election race under the first-past-the-post election system contesting 165 seats. There are  2,199 candidates contesting under the PR election system for 110 HoR seats.
There are 3,224 candidates who were contesting Provincial Assembly elections under the FPTP system. As many as 3,708 candidates are trying their luck under the PR election system. According to the EC Nepal,  counting will begin soon after the ballot boxes will reach to the counting spot.