Nepal Election: Final result underway, Congress becomes the largest party with 89 seats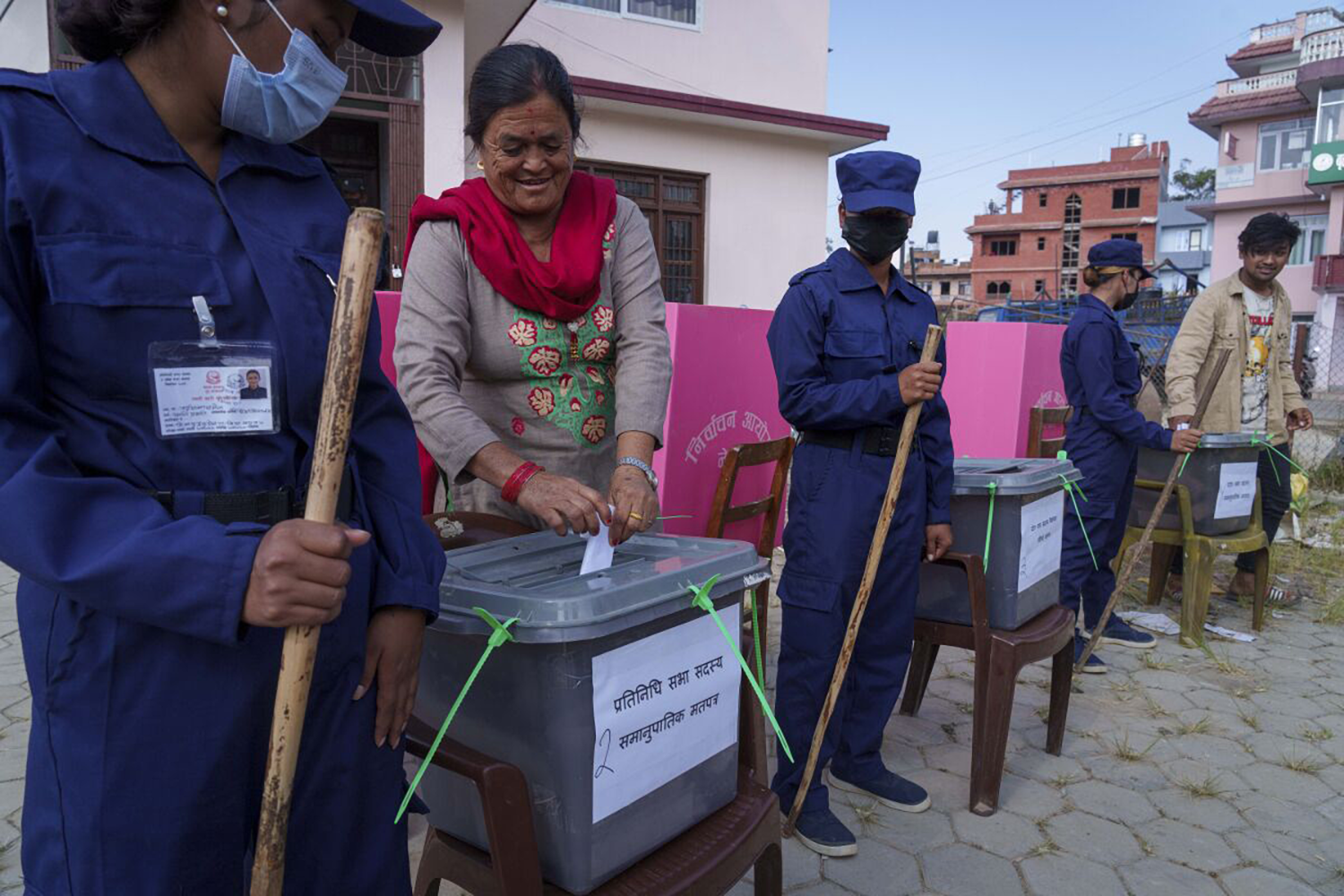 KATHMANDU — The vote counting (both direct and proportional representation) of the general election commenced on the 20th of November has been completed on Tuesday. Nepali Congress (NC) party led by PM Sher Bahadur Deuwa has emerged as the largest party in the House of Representatives (HoR) with 89 seats in Nepal.
Under the PR category, the CPN-UML will get 34 seats, Nepali Congress 32, Maoist Center 14, Rastriya Swatantra Party 17, Rastriya Prajatantra Party 7, Janata Samajwadi Party 5 and Janamat Party 5 seats.
This means that only seven political parties have crossed the threshold of three percent votes.
Now the parties will have to submit the list of candidates according to the number of seats they have received according to the guidelines of the Election Commission and according to the designated cluster.
Meanwhile, according to the EC, based on the number of direct and proportional seats in the House of Representatives, Nepali Congress has become the largest party by obtaining a total of 89 seats (57 direct and 32 proportional).
Likewise, the CPN-UML has become the second-largest party with a total of 78 seats (44 direct and 34 PR).
The Maoist Center has become the third largest party in the House of Representatives with 32 seats (18 direct and 14 PR).
The Rastriya Swatantra Party (RSP) by Rabi Lamichhane has emerged as the fourth largest party in the HoR with 20 seats (7 direct and 13 PR).
Similarly, the Rastriya Prajatantra Party (RPP) has become the fifth largest party with 14 seats (7 direct and 7 PR) in the House of Representatives.
The Janata Samajwadi Party has become the sixth largest party getting 12 seats (7 direct and 5 PR).
Meanwhile, the party led by CK Raut, Janamat Party, which secured only one seat in the HoR under the first-past-the-post category, garnered 5 seats under the PR category, which means that Raut's party will have a total of six members in the HoR.
The Madhav Kumar Nepal-led Unified Socialist will get seven seats in the HoR but could not cross the threshold of 3 percent to become a national party.
Similarly, Loktantrik Samajwadi Party has got 4 seats, Nagarik Unmukti Party 3 seats, Rastriya Janamorcha 1 seat, and Nepal Majdoor Kisan Party 1 seat in the HoR.
Likewise, five independent candidates have been elected to the HoR this time.
With the support of the Janamat Party (with six seats), the total number of seats will be 142 (NC 89, Maoist Center 32, Unified Socialist 10, Loktantrik Samajwadi Party 4, Rastriya Janamorcha 1) have reached 136 seats, and will be enough to form a government.
This means that the ruling coalition will have 142 seats altogether to form the government.