Maoist Supremo Prachanda appointed new Nepal PM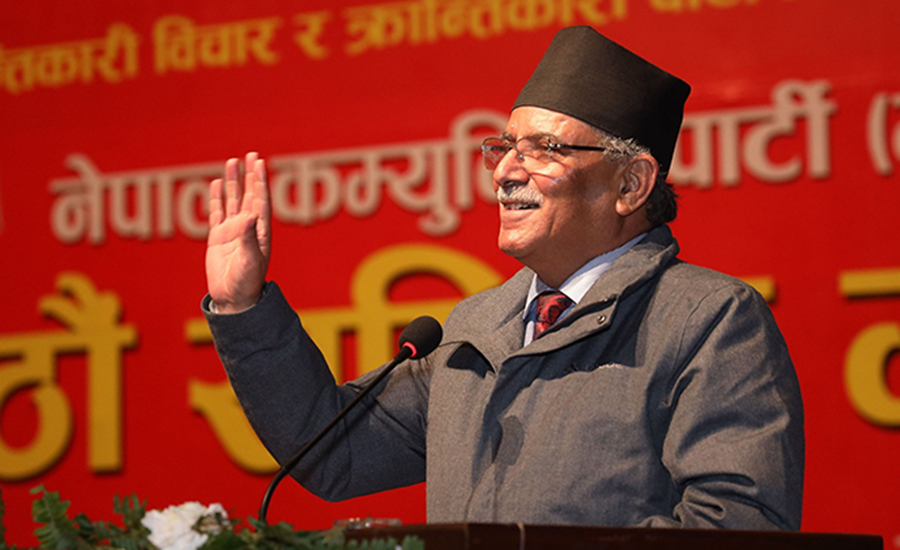 London – President Vidya Devi Bhandari has appointed Maoist supremo Pushpa Kamal Dahal 'Prachanda' as Nepal's new Prime Minister.
The appointment came following dramatic twists and turns in the Himalayan country's politics on Monday.
Mr Prachanda was an important ally of the ruling alliance led by Prime Minister Sher Bahadur Deuba of Nepali Congress. However, when Mr Deuba insisted on keeping both the posts of Prime Minister and President with his party, Prachanda broke the alliance and secured the support of the main opposition, CPN UML party, led by former Prime Minister K P Sharma Oli.
President Bidya Devi Bhandari appointed Dahal, 68, as the Prime Minister as per Article 76 (2) of the constitution of Nepal, an official communiqué said.
The new ruling alliance comprises seven political parties–CPN-UML, Maoist-Center, Rastriya Swatantra Party, Rastriya Prajatantra Party, Janata Samajwadi Party, Janamat Party and Nagarik Unmukti Party.
On Sunday evening, heads of seven parties and some independent Members of Parliament (MPs) had sent a formal letter to the President declaring their support to Maoist chairperson Prachanda as the next Prime Minister. Independent candidates Prabhu Shah, Amresh Kumar Singh and Kiran Kumar Shah have signed the letter.
Nepal's federal parliament constitutes 275 members. As per Nepal's law, as many as 138 lawmakers are necessary to establish a majority and claim the premiership. The new alliance of seven parties has a strength of 166 seats.
The CPN-UML has 78 seats, Maoist Centre 32, Rastriya Swatantra Party 20, Rastriya Prajatantra Party 14, Janamat Party 6, Janata Samajbadi Party 12 and Nagarik Unmukti Party 4 seats in the lower house.