Chinese experts team arrives in Nepal for detailed study of Kathmandu-Kerung railway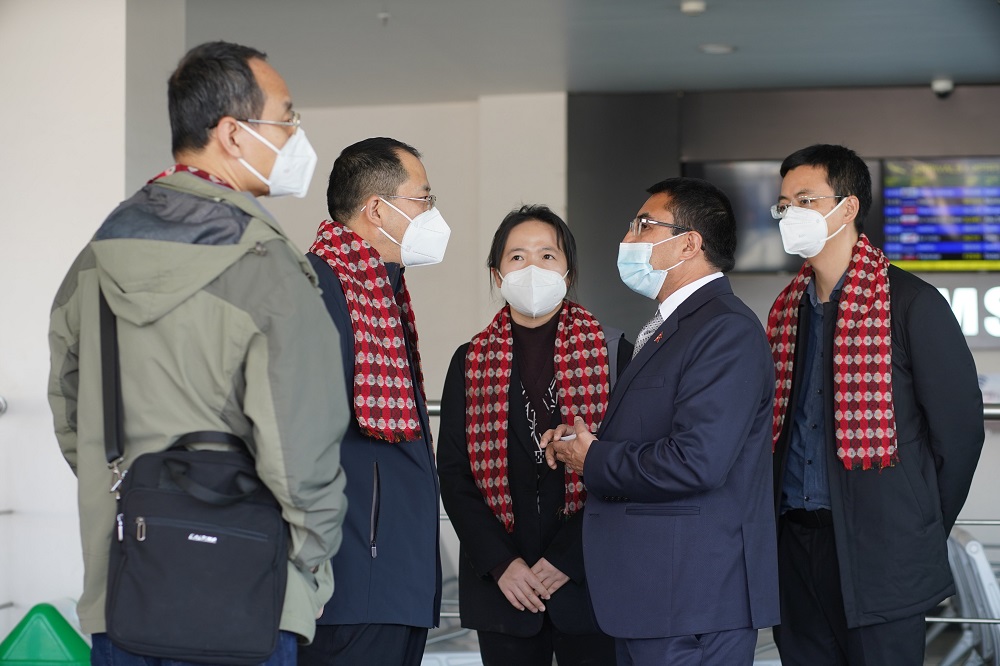 KATHMANDU: A Chinese experts team has arrived in Nepal to conduct a detailed study of the Kathmandu-Kerung railway.
The Chinese team arrived Nepal a day after the formation of Pushpa Kamal Dahal Prachanda-led government was formed.
Senior Divisional Engineer and Spokesperson of Railway Department, Aman Chitrakar said that the study will be carried forward in coordination with Chinese experts and the department.
"The team of Chinese railway experts arrived today," he said adding that they will discuss and coordinate with the Department and proceed with the work."
The work was stalled due to Covid.
The Chinese team will study the geological features, tunneling, earthquake risk, etc.
The Kerung-Kathmandu railway is one of the nine development projects proposed by Nepal with China to be built under the Belt and Road Initiative (BRI).
Last March, during Chinese Foreign Minister Wang Yi's visit to Nepal, an agreement was signed to provide technical assistance for the feasibility study of the railway.