Holy Cow group opens its ninth branch at Canary Wharf, London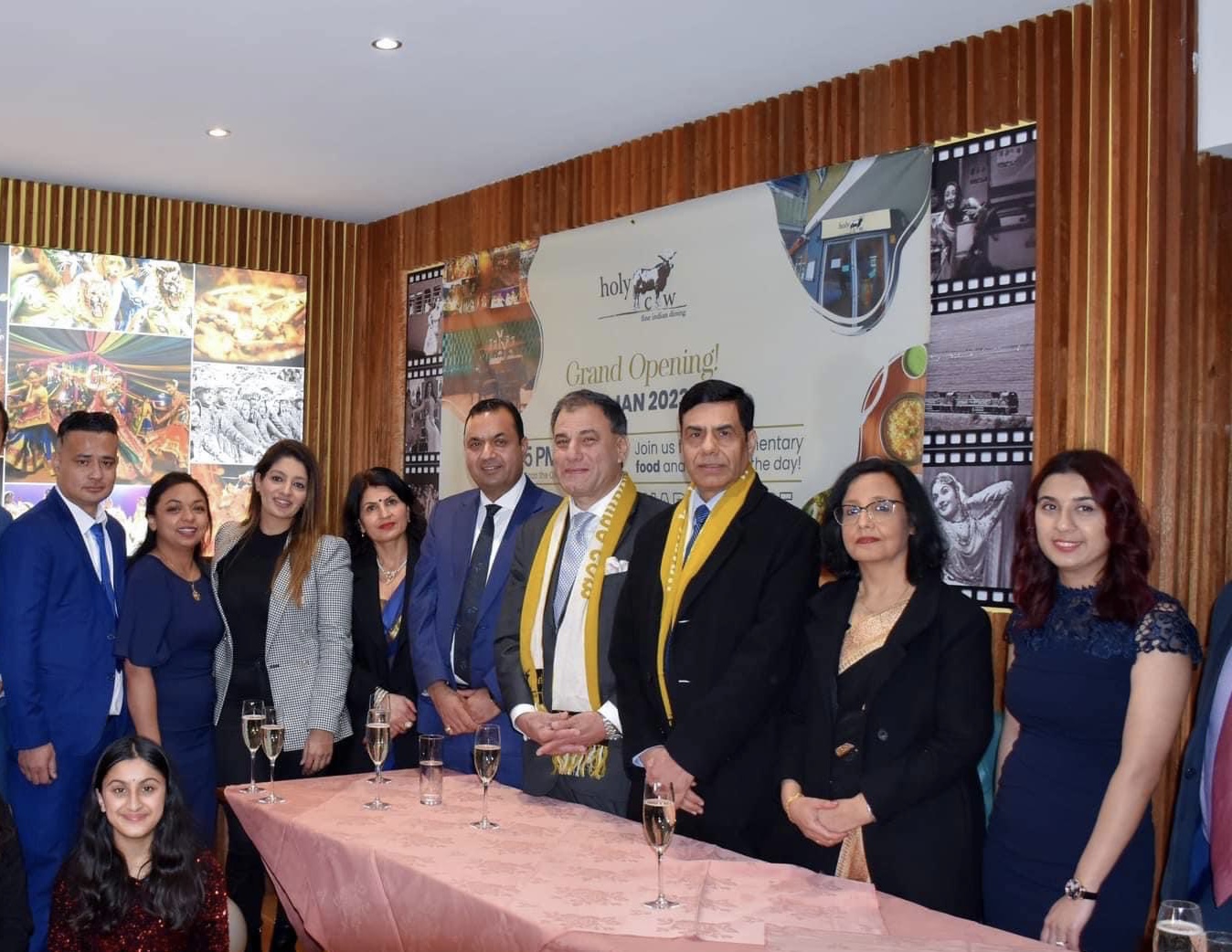 London – Lord Karan Bilimoria and Ambassador of Nepal to the UK, Gyan Chandra Acharya, have jointly opened the fine dine restaurant of the Holy Cow Group at Canary Wharf on Monday.
Addressing the opening ceremony, Lord Bilimoria, who is also the President of Confederation of British Industry (CBI), said that it was an occasion to celebrate the entrepreneurial journey and power of integration in the UK.
"It's also an opportunity to celebrate migration without which the UK won't have been the sixth largest economy in the world," said Lord Bilimoria adding," British Asians value hard work and discipline and have become successful in their chosen area. Prime Minister Rishi Sunak is one of them."
Ambassador Acharya highlighted the role Nepalese immigrant community and Gurkhas are playing in the British society and congratulated them for succeeding in business. "The success of the Holy Cow Group has encouraged and motivated a new breed of Nepali entrepreneurs in the UK," he added. He urged Nepali businesses to promote Nepali culture, heritage and tourism in the UK.
Business Relations Director of the Barclays Bank, Uzma Shabbir, said that the Bank was there to support entrepreneurs from all backgrounds and communities. She extended best wishes to the Holy Cow group in its future endeavours.
Chairman of Holy Cow Group, Kul Acharya, said that his company was supporting local charities and creating value to the local community. Acharya, who is also President of Non Resident Nepali Association International Coordination Council, lauded British society for providing level playing field for immigrant communities. He also thanked his customers and business partners for their continuous support.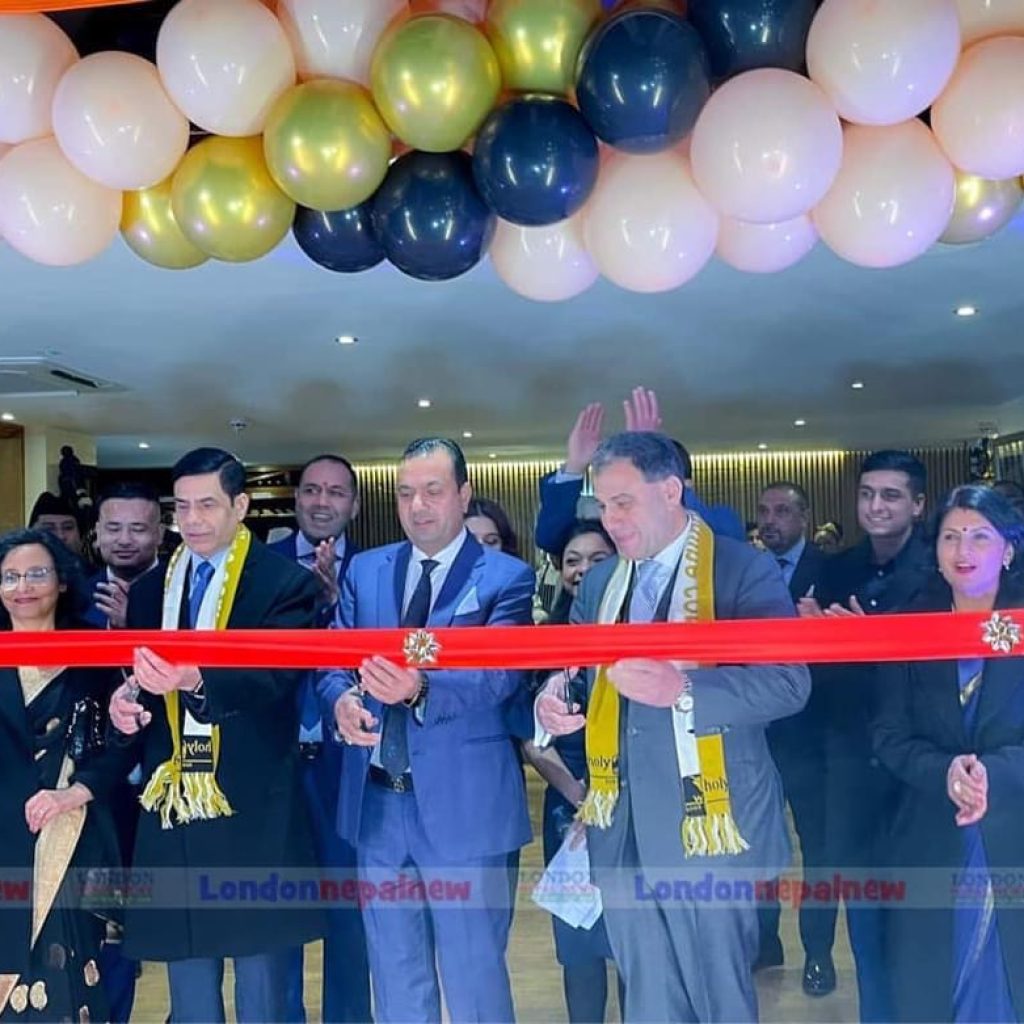 The guests were treated with complimentary food and drinks while a former Gurkha played Bagpiper. The Holy Cow Group runs seven take aways in different parts of London and two fine dine restaurants – one in Putney and the newest one in Canary Wharf.