FIFA Awards 2022: Messi, Mbappe part of star-studded nominee list for Best Men's Player Prize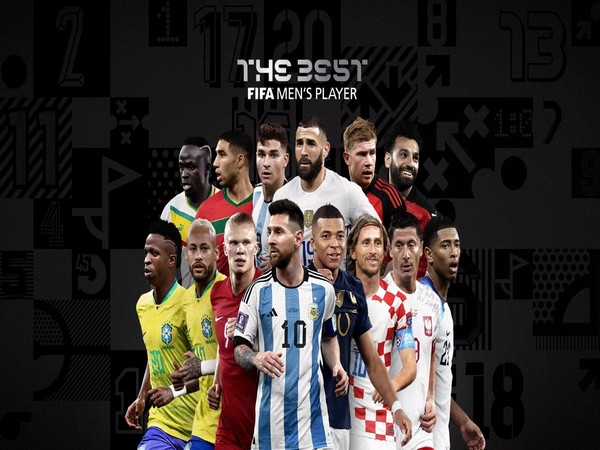 ZURICH, SWITZERLAND: Argentina legend and FIFA World 2022 winner Lionel Messi and French star and WC 2022 runner-up Kylian Mbappe are among the players nominated for the Best FIFA Men's Player Award 2022, announced the sports global governing body on Thursday.
Messi had a fantastic year. He started off by winning the Ligue 1 2021-22, the top French club title with Paris Saint Germain (PSG).
However, his crowning moment came in Qatar, when he won the FIFA World Cup for his nation and also walked away with the Golden Ball, which is given to the Player of the Tournament. He also became Argentina's all-time leading scorer in World Cup history.
Mbappe was on a great run in 2022 as well. He won the Ligue 1 title with PSG and emerged as top-scorer, assist provider in the competition. He was a key part of France team that ended the 2022 WC as runners-up and won the 'Golden Boot' for scoring the most goals, a total of eight. He was also named in the UEFA Champions League 2021-22 Team of the Season.
Some other big names on the award list are retired France star Karim Benzema, Erling Haaland, Robert Levandowski, Sadio Mane. Benzema won the 2021-22 La Liga, the top Spanish club title and 2021-22 UEFA Champions League with Real Madrid and finished as top scorer in both competitions. He also won the Ballon d'Or award last year back in October. Halaand caused havoc in Bundesliga, the top club competition in Germany, where his side Borussia Dortmund finished runners-up in 2021-22 and he was named in Team of the Season. Upon his arrival to English club Manchester City, he became the fastest to complete three Premier League hat-tricks, doing it in just eight games.
Lewandowski also enjoyed a lot of success at club level, winning the 2021-22 Bundesliga with his former club Bayern Munich, finishing as top goal scorer and also found his way into the Team of the Season. He also won the 2022 Gerd Muller Trophy, an award given to recognize the best striker on the planet. Senegal star Sadio Mane enjoyed a great 2022 despite missing the 2022 World Cup. With the English club Liverpool, he captured the 2021-22 FA Cup and English League Cup titles. After joining German club Bayern Munich in 2022, he won the 2022 German DFL Supercup with the club. At international level, he won the 2021 African Cup of Nations and was named as the Man of the tournament in that competition.
Brazil and PSG star Neymar (key accomplishment- Winning 2021 Ligue 1 title), Liverpool star Mohammed Salah (winner of 2021-22 FA Cup, English League Cup, 2021-22 Premier League Golden Boot -joint), Real Madrid star Vinicius Junior (winner of 2021-22 La Liga, UEFA Champions League and 2022 UEFA Super Cup), Croatia midfielder Luka Modric (winner of 2021-22 La Liga, UEFA Champions League and 2022 UEFA Super Cup with Real Madrid, 3rd place finish in 2022 FIFA WC) also had an year memorable enough to guarantee them an entry into the list of nominees.
Lastly, Morocco and PSG right back Achraf Hakimi, Manchester City's Kevin de Bruyne, England and Borussia Dortmund midfielder Jude Bellingham and Argentina and Manchester City's 22-year-old sensation and World Cup winner Julian Alvarez also made it to the nominees. The three finalists for this award will be announced in February. (ANI)