Nepal plane crash update: 40 bodies recovered so far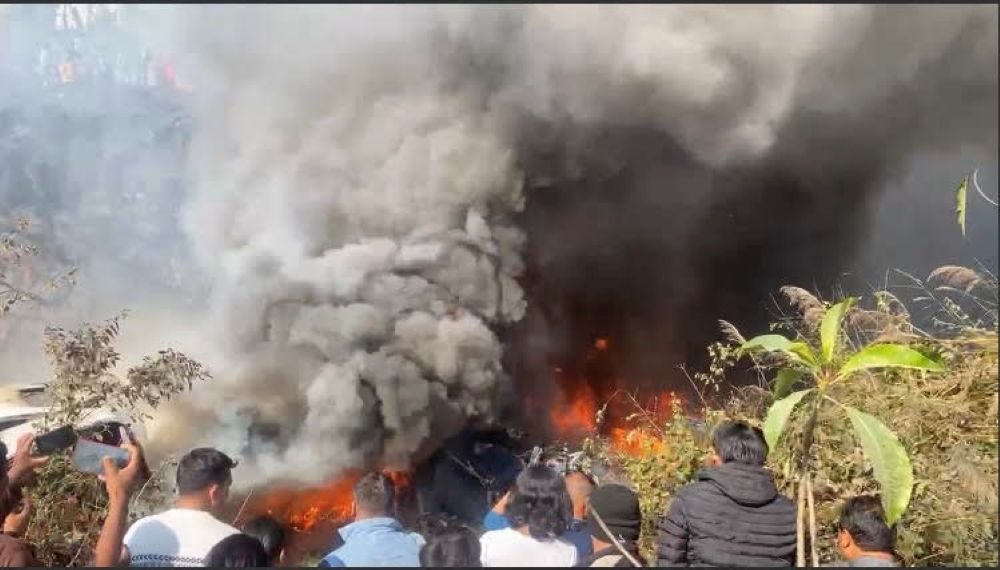 KATHMANDU: A Yeti Airlines plane has crashed in Pokhara. The Yeti Airlines ATR-72 plane crashed. The plane had flown for Pokhara from Kathmandu at 10.33 am today. 
The aircraft of Yeti Airlines that crashed in Pokhara today had taken permission for landing, according to the Civil Aviation Authority of Nepal (CAAN).
The aircraft had taken off at 10:33 am from the Tribhuvan International Airport and had taken permission to land, said the CAAN information officer Gyanendra Bhul.
"There was no weather issue. The accident took place due to technical problem with the aircraft according to the preliminary information. We have received information that aircraft caught a fire in the sky," he said.
There were 68 passengers (60 Nepali nationals, and eight foreign ones) and four crew members including Captains Kamal KC and Anju Khatiwada onboard the aircraft.
The passengers included 62 adults, three children and three incapacitated people.
The bodies of 40 passengers have been recovered from the Yeti Airlines aircraft crash site in Pokhara.