India calls BBC Modi documentary 'propaganda,' BBC calls it 'rigorously researched'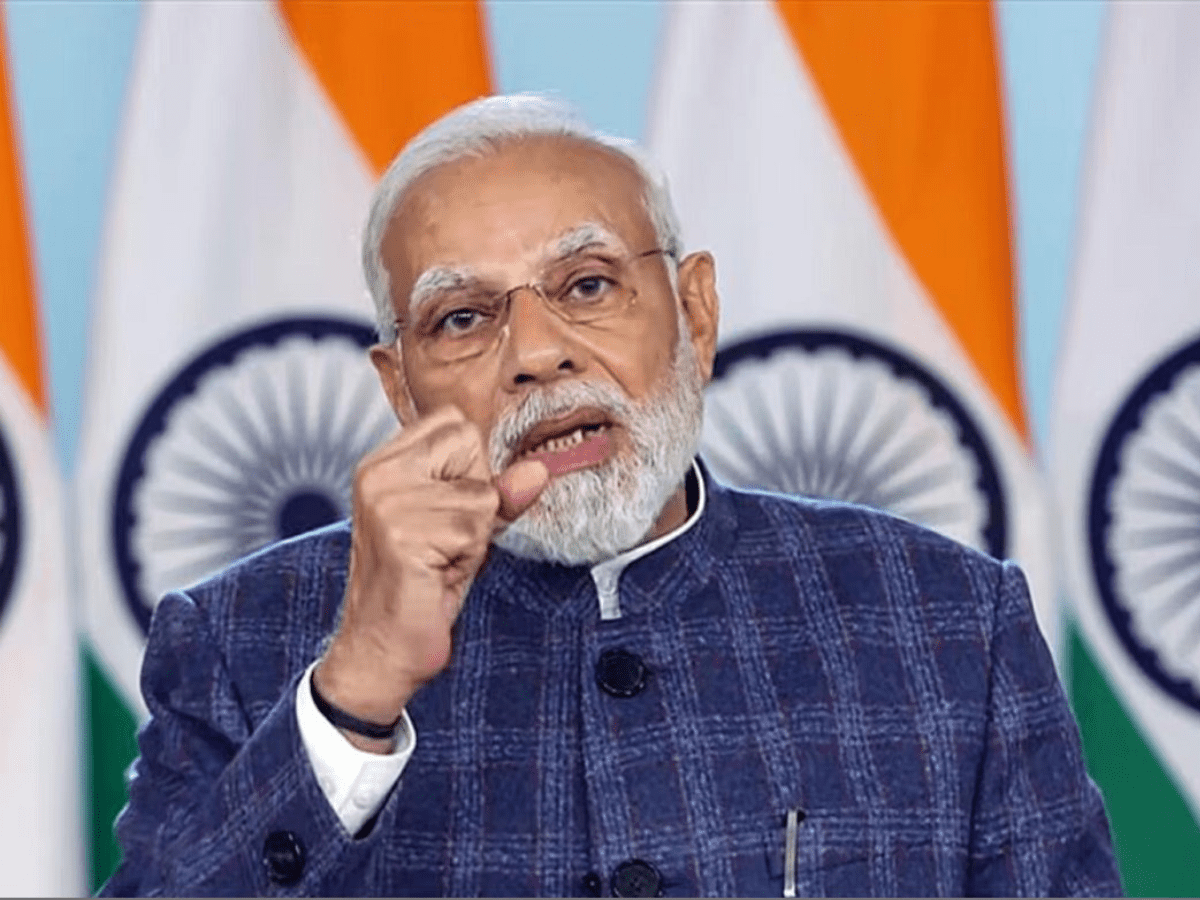 NEW DELHI: A BBC documentary that looks into Prime Minister Narendra Modi's role during communal riots that wracked the western Indian state of Gujarat in 2002 has been criticized by the Indian government as a "propaganda piece" while the broadcaster has said its two-part series was "rigorously researched."
The BBC says India: the Modi Question "examines the tensions between India's Hindu majority and Muslim minority and explores the politics of Mr. Modi in relation to those tensions." The first part was broadcast in Britain on Tuesday, while the second will be aired next week.
The communal riots erupted in Gujarat when Modi, who became India's prime minister in 2014, was the state's chief minister. More than 1,000 people, mostly Muslims, died in the violence that broke out after a train carrying Hindu pilgrims was set on fire, killing dozens.
The documentary highlights an unpublished report that the BBC said it obtained from the British Foreign Office. The report had, according to the broadcaster, raised issues over Modi's actions during the riots and claims that he was "directly responsible" for the "climate of impunity" that enabled the violence.
"The bias, lack of objectivity and continuing colonial mindset is blatantly visible," Indian External Affairs Ministry spokesperson Arindam Bagchi told reporters in response to questions at a press briefing Thursday. Questioning the motives behind the documentary, he said it was "designed to push a particular discredited narrative."
"It makes us wonder about the purpose of this exercise, the agenda behind it and frankly we do not wish to dignify such efforts," Bagchi said.
India's western state of Maharashtra Chief Minister Eknath Shinde, right, and his deputy Devendra Fadnavis, left, present a garland to Indian Prime Minister Narendra Modi during a rally in Mumbai, India, Jan. 19, 2023.
In 2012, an inquiry by India's Supreme Court had exonerated Modi for any complicity in the riots, including charges that he had told police officers not to restrain the rioters. Last year, the top court also dismissed a petition that questioned his exoneration.
A day after the Indian government's sharp criticism of the documentary, the BBC said in a statement that the program was "rigorously researched according to highest editorial standards."
The British broadcaster said that "a wide range of voices, witnesses and experts were approached and we have featured a range of opinions, including responses from people in the BJP [Modi's Bharatiya Janata Party]."
The statement also said that it had offered the Indian government an opportunity to reply to the matters raised in the series, but the government declined.
The BBC statement said the company was "committed to highlighting important issues from around the world."
In response to a question on the documentary by British lawmaker Imran Hussain in Parliament on Thursday, British Prime Minister Rishi Sunak said that "we don't tolerate persecution anywhere" but added that he "did not agree with the characterization" of the Indian prime minister.
VOA