"Saraswati Puja" a special day to worship Goddess of learning being celebrated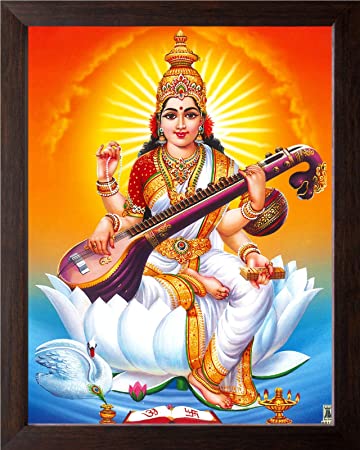 Kathmandu — Shree Panchami also known as Basanta Panchami is being celebrated today across the country by worshipping Saraswati, the goddess of knowledge, wisdom, learning, art, music and culture.    

The day is very special for students and new learners. Students take early bath, observe the mass Saraswati Puja in schools, visit temples and listen to Basanta Shrawan.

Many educational institutions arrange special prayers or pujas in the morning to seek blessing of the goddess. Poetic and musical gatherings are held in some communities in reverence of Saraswati.

Many families mark this day by sitting with young children, encouraging them to write their first words with their fingers, while some just study or create music together.

Goddess Saraswati is worshiped with various names such as Bharati, Sharada, Jagatmata, Bageshwari, Kaumari, Baradayani and Kamdhenu.

People from Hindu and Sikh communities, mainly in Nepal and eastern India, observe this festival.
It is believed that the festival marks the beginning of the spring season.   
 All necessary preparation for the event has been made, the office shared. 
History of the festival
There are numerous folk tales linked with the auspicious day, on the basis of the region. The most widely known story is that of Kalidasa, the legendary poet. The story talks about Kalidasa, a mere simpleton, who is tricked into marrying a princess who does not respect him. The poet tries to take his life because of this, but just before he can do it, goddess Saraswati appears in front of him. He is asked to take a dip in the river, and when he emerges from the water, he becomes an intelligent, cultured and knowledgeable person. He eventually becomes a renowned poet. Thus, devotees pray to the goddess to bestow the gift of knowledge on them.
Basant Panchami takes place on the fifth day (Panchami) of the Magh month of Shukla Paksha every year. The day also marks the start of the preparations for Holi, celebrated 40 days after Saraswati Puja.
Yellow colour is considered significant for the festival as the day is commemorated at a time when vibrant yellow flowers of the ripe mustard plants appear in the crop fields. Many other yellow flowers of the spring season are also offered to the goddess Saraswati.