Lamichhane dismissed from the post of DPM and Home Minister, SC finds him guilty in citizenship and passport case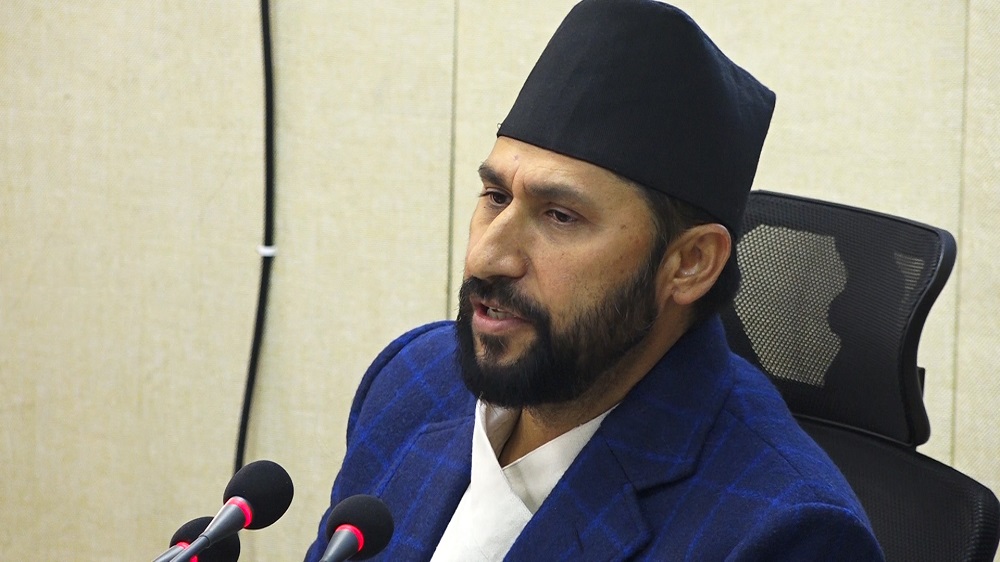 Kathmandu : The Supreme Court of Nepal on Friday annulled the status of Home Minister Ravi Lamichhane as a member of parliament citing that the citizenship he had to contend the election was not valid.
SC's certiorari order rendered Home Minister Lamichhane's posts both as lawmaker and minister void.
A constitutional bench comprised of acting Chief Justice Hari Krishna Karki, justices Bishwambhar Prasad Shrestha, Ishwar Prasad Katiwada, Dr. Ananda Mohan Bhattarai and Anil Kumar Sinha issued the verdict.
With the decision of SC, Lamichhane has been dismissed from the post of Deputy Prime Minister and Home Minister.
SC has found Lamichhane guilty in the case of citizenship and passport.
Lamichhane was elected a member of the House of Representatives (HoR) from Chitwan 2 and appointed Deputy Prime Minister and Home Minister a month ago.
Lamichhane is also the president of Rastriya Swatantra Party (RSP) which has 20 lawmakers in the 275-member House.
Meanwhile, RSS adds that, the constitutional bench of Supreme Court issued the verdict to this regard after hearing the case on Lamichhane's acquisition of Nepali citizenship and the US passport.
With the SC verdict, by-election is to be held in constituency no 2 of Chitwan, the Rising Nepal writes.
The verdict read, "After giving up the US citizenship, Lamichhane was not found adhering to the legal process to acquire the Nepali citizenship again. So, he did not deserve to be the candidate of the member of House of Representatives nor could hold the lawmaker's post. With this, a certiorari order is issued as per Article 133 (b and c) and Article 137 of Constitution of Nepal by scrapping all activities as making Lamichhane an election candidate, announcing his election victory, and conferring him the certificate."