Modi urges investors to explore investment opportunities in India's energy sector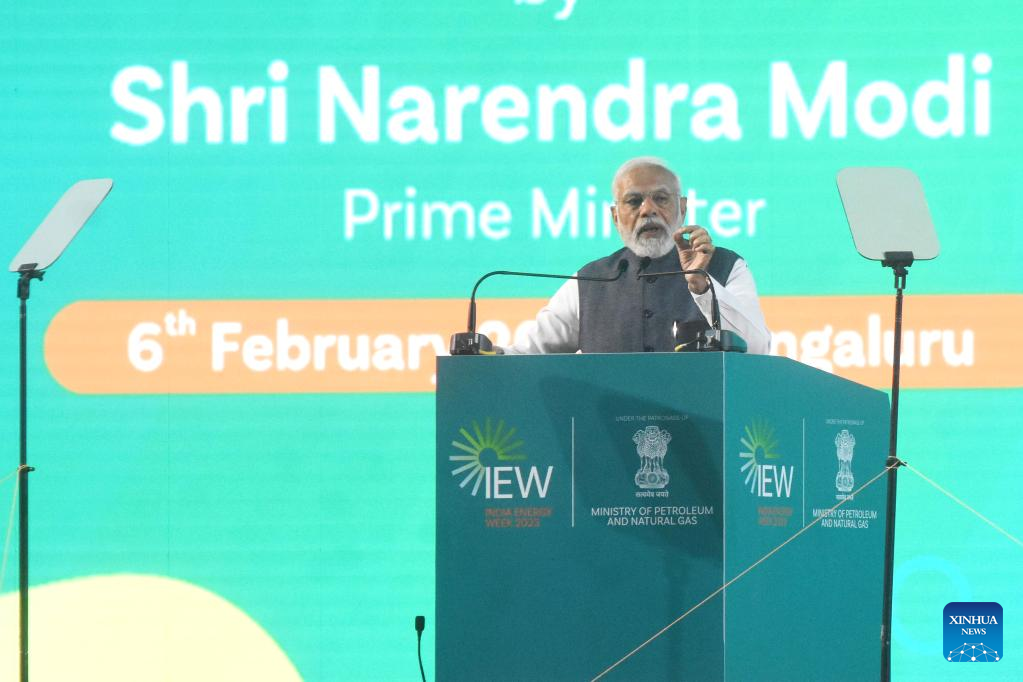 NEW DELHI — Indian Prime Minister Narendra Modi on Monday urged global investors to explore investment opportunities in the country's energy sector, said a statement issued by the Prime Minister's Office.
Modi made the call while inaugurating the India Energy Week 2023 at Bengaluru, the capital city of Karnataka state.
Underlining the major role of the energy sector in setting the direction of the future of the 21st-century world, Modi said India was one of the strongest voices in the world for energy transition and for developing new resources of energy.
"Unprecedented possibilities are emerging in India that is moving with a resolution of a developed India," Modi said.
The prime minister said that India's energy demands will be highest in the present decade which presents an opportunity for the investors and stakeholders of the energy sector.
Modi said India was working on mission mode to increase the consumption of natural gas in the energy mix from 6 percent to 15 percent by 2030 where all the needed infrastructure will be provided by "One Nation One Grid."
The Indian Prime Minister said the gas pipeline network has increased to 22,000 km from 14,000 in 2014 and pointed out that the network will expand to 35,000 km in the next four to five years.
Highlighting India's emphasis on domestic exploration and production (EP), Modi said the sector has shown interest in the areas hitherto considered inaccessible.
"We have reduced the no-go areas. Due to this, one million square kilometre area has been freed from the restrictions of no-go. I would urge all the investors to make use of these opportunities, and increase your presence in the exploration of fossil fuels," he said.
The India Energy Week 2023 kickstarted Monday with the aim to showcase the country's rising prowess as an energy transition powerhouse.
According to officials, the event will bring together leaders from the traditional and non-traditional energy industry, governments, and academia to discuss the challenges and opportunities that a responsible energy transition presents.
It will see the presence of more than 30 ministers from across the world. Over 30,000 delegates, 1,000 exhibitors and 500 speakers will gather to discuss the challenges and opportunities of India's energy future. (Xinhua)