India sends humanitarian assistance to Turkey, Syria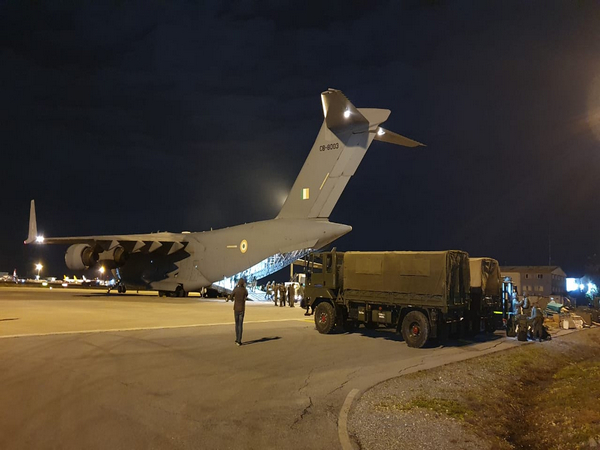 New Delhi : India is providing materials, supplies, medical supplies, and equipment, to Syria (/topic/syria) as well as sending search and rescue teams to Turkey under 'Operation Dost', said External Affairs Minister S Jaishankar on Wednesday. "Under #OperationDost, India is sending search and rescue teams, a field hospital, materials, medicines and equipment to Turkiye and Syria (/topic/syria).
This is an ongoing operation and we would be posting updates," Jaishankar tweeted. According to aid organisations and rescuers, the number of fatalities is expected to rise as many people are still buried beneath the wreckage. The Turkey-Syria (/topic/syria) earthquake death toll currently stands at 9,487, CNN reported citing officials as rescue operations continue in the disaster-hit countries. India dispatched its fourth batch of aid, including 54 members of the medical team from the Indian Army as part of the country's Humanitarian Assistance and Disaster Relief on Tuesday. Recently, over 6 tons of emergency relief assistance reached Syria (/topic/syria) and was received at the Damascus airport by Deputy Minister of Local Administration and Environment Moutaz Douaji.
It included 3 truck-loads of protective gear, emergency use medicines, ECG machines and other medical items, the Ministry of External Affairs said in an official statement. India over the years has been extending humanitarian, technical and developmental assistance to Syria (/topic/syria) through bilateral and multilateral channels. Consignments of food and medicines have been supplied to Syria (/topic/syria) from time to time, including during the pandemic. Two Artificial Limb Fitment Camps (Jaipur Foot) have been organized in Syria (/topic/syria) in December 2020 and recently in October-November 2022, the press release read. (ANI)