Renewable Energy May Provide South Asia Relief From Energy Price Shocks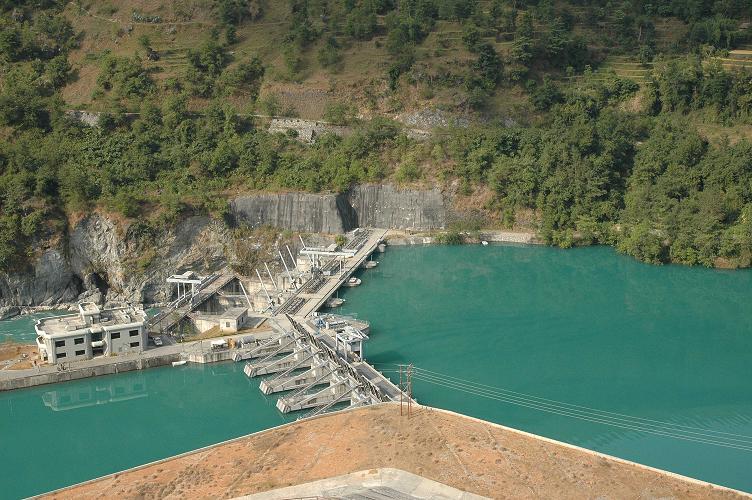 Imported fossil-fuel-dependent South Asian economies, like India, Bangladesh and Pakistan, have not been able to escape the perils of volatile and elevated prices of oil, gas and coal in the international energy market.
High energy prices have impacted different sectors, from power to industries, to varying degrees across the three countries. Unaffordable fuel prices have also impacted economic scenarios with rising inflation and depleting foreign currency reserves resulting in reactionary measures. Government interventions, however, appear to be insufficient to some extent.
As external shocks drive these impacts, renewable energy promises to ensure affordable energy and shield the foreign currency reserves of South Asian countries.
Energy Price Shocks for Countries
The countries have struggled to afford fuel imports for power generation, transportation and industrial activities.
For India, oil and gas imports have declined in volume even as the value rose, indicating high prices. High energy prices have added fiscal pressure, with an increased current account deficit and subsidies. For the ongoing fiscal year, subsidies in the gas-dependent fertiliser sector may rise to more than US 30.86 billion.
India's current account deficit stood at US 36.4 billion during the second quarter of the fiscal year 2023 (FY23), 100% higher than the first quarter.
Elevated fuel prices have resulted in high inflation worldwide, and India is no different. Due to high crude, gas and mineral prices, wholesale and retail inflation are rising in India. This is impacting food inflation as well. The Wholesale Price Index (WPI) crossed double digits (15%), while the Consumer Price Index (CPI) breached the comfortable 6% mark in May 2022. Only recently have prices started reducing. Meanwhile, the CPI eased to 5.72% and WPI to 4.95% in December 2022.
States cancelled exorbitant imported coal tenders even as India's peak demand reached a record high in April 2022. It led to a daily electricity deficit of up to 1% during the month. Coal imports to bridge the shortfall in domestic supplies have proved expensive and unreliable. Prices of coal from Australia, South Africa and Indonesia, the leading suppliers of imported coal to India, have increased. The supply shortfall has led to electricity tariffs on the exchange hitting a high of Rs 13.76 per unit compared to the average of Rs 3.86.
Likewise, the high energy prices caused Bangladesh to cancel liquefied natural gas (LNG) imports from the spot market in July 2022. It also adjusted oil, gas and electricity prices to reduce growing fiscal burdens. Bangladesh also resorted to power rationing by introducing energy conservation measures to save expensive energy. As a result, the output of Bangladesh's major industries shrank due to the energy crunch. Average inflation shot up to 7.7% in 2022.
Similarly, Pakistan faced massive electricity shortfalls in May-June 2022 amid high energy prices. As its government drastically increased electricity tariffs for industries, many textile companies were reportedly on the brink of closure. Furthermore, the increase in coal prices left the cement and steel industries with no choice but to suspend operations or continue at lower capacities.
Without any immediate solution, Pakistan opted for energy conservation measures for shopping malls and government offices. It diverted the saved energy toward other useful purposes.
Measures Appear to Fall Short in Addressing Challenges
While the three South Asian countries spearheaded measures based on their respective circumstances to protect their energy sectors from external price shocks and keep their economies afloat, their efforts have not yet yielded the desired results.
For instance, with foreign currency reserves barely sufficient to meet one month's imports, Pakistan cannot increase energy imports drastically. As such, a daunting summer seems to be ahead for the country. Moreover, a lowered credit rating, due to political and banking risks, makes it difficult to secure medium to long-term LNG contracts for the country.
Bangladesh may again experience load-shedding from March 2023, as coal shortages and fiscal strains caused the Rampal power plant to suspend operation. The Payra power plant may face a similar fate, at least temporarily, unless the price of coal falls significantly.
To ensure the power supply amid rising energy demand, the Indian government has advised not to retire any thermal units until 2030 and carry out renovation and modernisation to extend the lives of existing units to improve their reliability and to use as flexible generation.
India is also trying to increase domestic coal production by opening more mines for private production. In May 2022, the government approved 10 mine expansions with 9.65 metric tonnes of capacity without environmental assessment and opened more mines for auction for commercial mining.
Renewable Energy Promotion Could Safeguard Foreign Currency Reserves and Contain Energy-related Inflation
Eliminating dependence on imported fossil fuels may not happen in the short term. However, renewable energy expansion could shield South Asian countries from massive price volatility in the international energy markets. It may also reduce energy security and current account risks.
For example, India saved fuel costs worth US 4.2 billion. This was thanks to solar power generation during the first half of 2022. This meant that the country also avoided the need to import additional coal.
India aims to install 500 gigawatts (GW) of renewable energy by 2030. In addition, it recently rolled out a green hydrogen plan with an initial allocation of US 2.45 billion to lead research and development work to demonstrate the feasibility of green hydrogen.
Likewise, Bangladesh drafted a long-term plan to achieve a 40% renewable energy target by 2041. This is part of the Mujib Climate Prosperity Plan.
Meanwhile, Pakistan announced a plan for setting up 9 GW of solar energy. Investors in solar energy would receive waivers on import duties and tax.
These long-term plans to deploy renewable energy could go a long way if supported by conducive policies and incentives. Moreover, falling prices for renewables in these countries will support these clean energy plans and could be a game changer to counter high global energy prices.
---
This article is co-authored by the following authors:

Shafiqul Alam is the IEEFA's Energy Finance Analyst for Bangladesh. He has more than a decade of experience in the energy and climate change sectors. His interests primarily centre on renewable energy, energy efficiency, climate finance and policy instruments to spearhead the clean energy transition.
Purva Jain is an energy analyst and guest contributor at the IEEFA. She has more than eight years experience in the energy and development sectors. Her areas of policy interest include renewable energy, climate change, energy subsidies, electric vehicles and sustainable development.
Vibhuti Garg is an energy economist and IEEFA Director for South Asia, bringing with her over 17 years of experience in the field. Vibhuti's focus is on promoting sustainable development through influencing policy intervention on energy pricing, adoption of new technologies, subsidy reforms, enhancing clean energy access and access to capital and private participation in various areas of the energy sector.
About the IEEFA
The IEEFA is an independent think tank that examines issues related to energy markets, trends and policies.