Manchester Museum reopens with first permanent gallery to celebrate the experiences and contributions of South Asian diaspora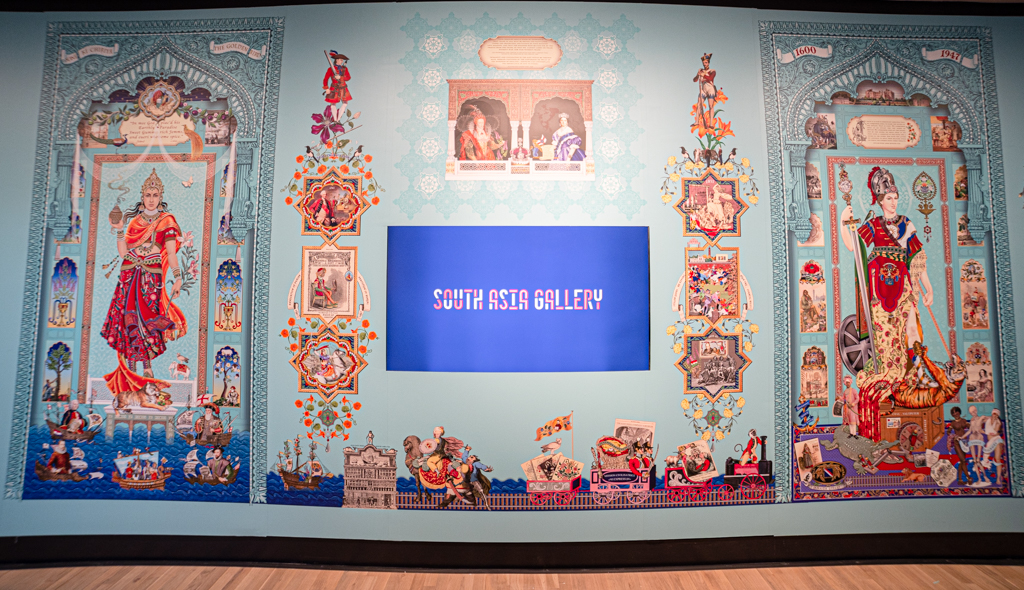 London — The Manchester Museum has reopened to the public with a new South Asia Gallery, in partnership with the British Museum. This is the first permanent gallery in the UK dedicated to the experiences and histories of South Asian diaspora communities.

The gallery has been co-curated by a group of 30 individuals from the South Asia Gallery Collective, including community leaders, educators, artists, historians, journalists, and musicians.
The gallery showcases over 140 historic artefacts from the collections of the Manchester Museum and the British Museum, as well as new contemporary commissions and personal objects provided by the Collective.
The gallery's design reflects multiple voices and perspectives on South Asia through six overarching themes: Past & Present, Lived Environments, Science & Innovation, Sound, Music & Dance, British Asian, and Movement & Empire.
The gallery explores the connection between South Asia and Britain's legacy of Empire, presenting fresh perspectives on British Asian and South Asian culture and creativity.
The gallery also celebrates contemporary South Asian creativity and innovation with new commissions, including a rickshaw imported from Bangladesh and a 17-metre-long newly commissioned mural from British artists, The Singh Twins. A dedicated space at the center of the gallery will be shaped by ideas and contributions from the Collective.