Nepal Health Minister meets with WHO Director General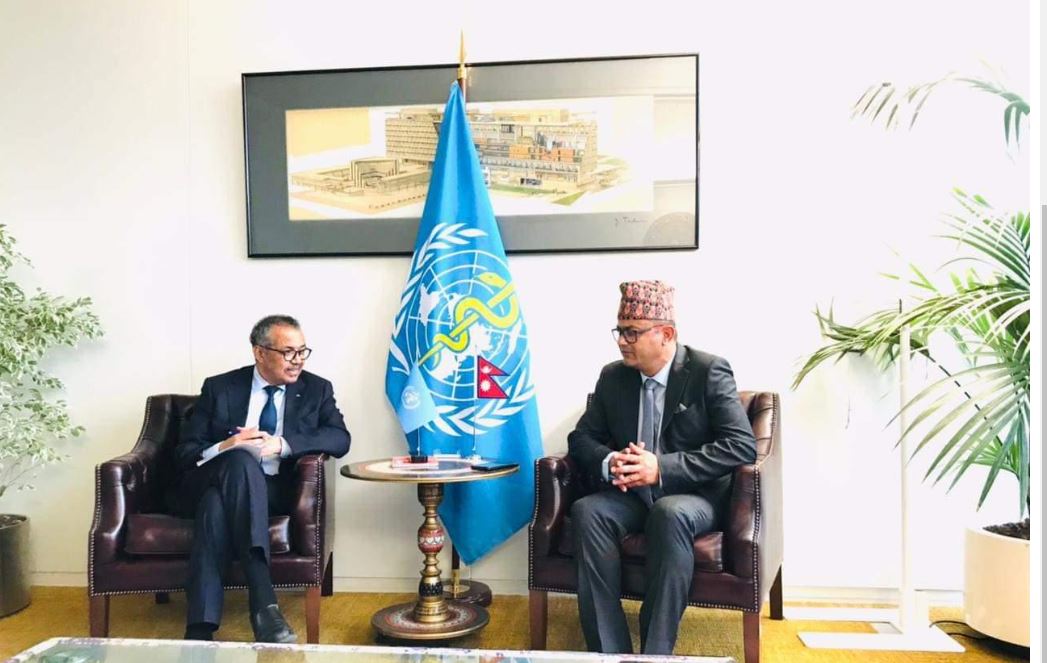 Kathmandu  :  Minister for Health and Population of Nepal, Padam Giri, who is in Switzerland to participate in the Fifth Global Ministerial Summit on Patient Safety, has met with the World Health Organisation (WHO) Director General Dr Tedros Adhanom Ghebreyesus at the latter's office.    

On the occasion, the minister thanked the WHO for its contribution to the health sector of Nepal. He praised the United Nations agency for its contribution by providing COVID-19 vaccines, in controlling, containing and eliminating various types of diseases including polio, and cholera post the 2015 earthquake, and in neonatal health.

He took up the matter of mutual cooperation and expansion of activities related to non-infectious diseases, mental health and stimuli-responsive drug delivery system for biomedical applications, it has been said.

The meeting also discussed the matter of the construction of the WHO coordination centre, strengthening the National Public Health Laboratory, and the continuous assistances for boosting efficiency for the implementation of the International Health Regulations, said the minister's private secretary Laxman Giri. (RSS)