Major ruling coalition member of Nepal withdraws support to the government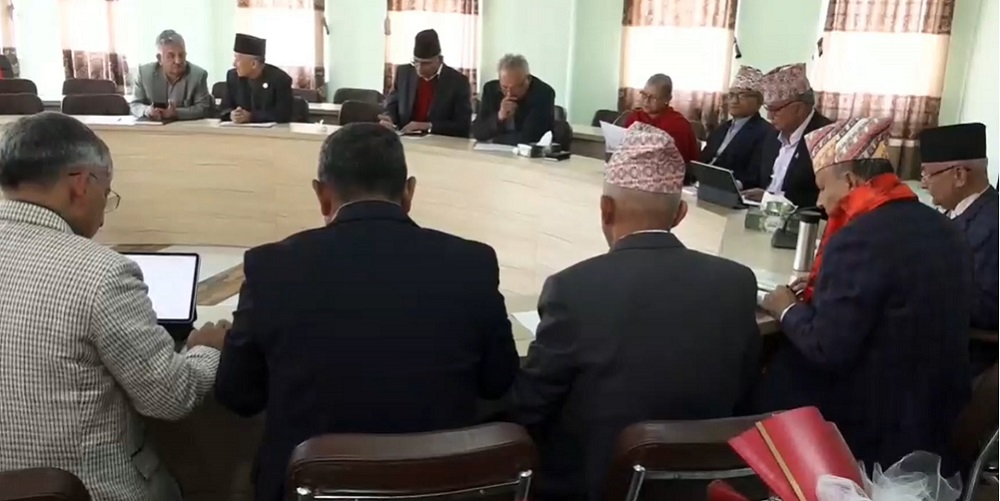 Kathmandu : The largest party of ruling coalition member of Nepal CPN (UML) has left the government today . Similarly, the party has also decided to withdraw its support to the Prime Minister Pushpa Kamal Dahal 'Prachanda' led government.
A meeting held at the Party Central Office Chyasal, Lalitpur decided to leave the government and withdraw the party's support to the current government on Monday.
Speaking to the journalists after the meeting vice-chair Bishnu Prasad Paudel said that after Prime Minister Pushpa Kamal Dahal 'Prachanda' defying the December 25 agreement and pressuring UML to leave the government meeting took the decisions.
Meanwhile, just hours before Foreign Minister Bimala Rai Paudyal was scheduled to fly to Geneva to attend a high-level session of the UN Human Rights Council, Prime Minister Prachanda asked her to cancel the visit.
The development comes as a new ruling coalition minus the CPN-UML is in the making in Kathmandu just ahead of the presidential election on March 9, Nepalease media reported on Monday.
Eight political parties, including CPN-Maoist Centre led by Prachanda, have decided to support senior Nepali Congress leader Ramchandra Poudyal for the post of head of the state during the election.
Prachanda, the 68-year-old Maoist leader was sworn in as the Prime Minister for the third time on December 26 last year after he dramatically walked out of the pre-poll alliance led by the Nepali Congress and joined hands with opposition leader Oli.
The Rashtriya Prajatantra Party (PPP), a key partner in the seven parties ruling alliance in Nepal, has already decided to withdraw its support to 'Prachanda'-led government, citing changes in the political equation.
Maoist Center Chairman and Prime Minister 'Prachanda' has dealt a blow to the ruling alliance by selecting a presidential candidate from outside the ruling alliance.