NC leader Paudel elected as new President of Nepal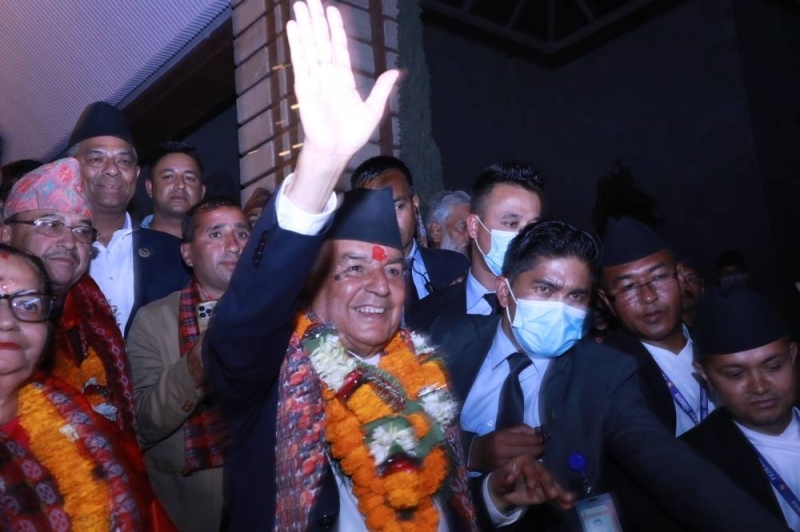 London — In the voting that took place for the Head of State of the country, Paudel was elected to the post with 33,802 votes. Paudel defeated CPN-UML Vice-chair Subash Chandra Nembang, who got 15,518 votes.
The President is elected by an Electoral College consisting of the members of the Federal Parliament (House of Representatives and the National Assembly) and the Provincial Assembly. A total of 313 members of the Federal Parliament and 518 provincial assembly members took part in the vote today.
The vote weightage of the federal MP is 79 and of the provincial assembly member is 48. Voting took place from 10 am to 3 pm today.
Former Speaker of the House of Representatives, Poudel was a joint candidate of CPN (Maoist Center), CPN (Unified Socialist), Janata Samajwadi Party Nepal, Loktantrik Samajbadi Party Nepal, Janmat Party, Nagarik Unmukti Party, Rastriya Janamorcha and Nepal Samajbadi Party along with his party, the Nepali Congress.
Also a Speaker and Chairperson of the Constituent Assembly, Nembang represented the CPN-UML. The term of office of the president is five years and can be elected for not more than two terms.(RSS)