Nepal qualified for World Cup Qualifiers by defeating UAE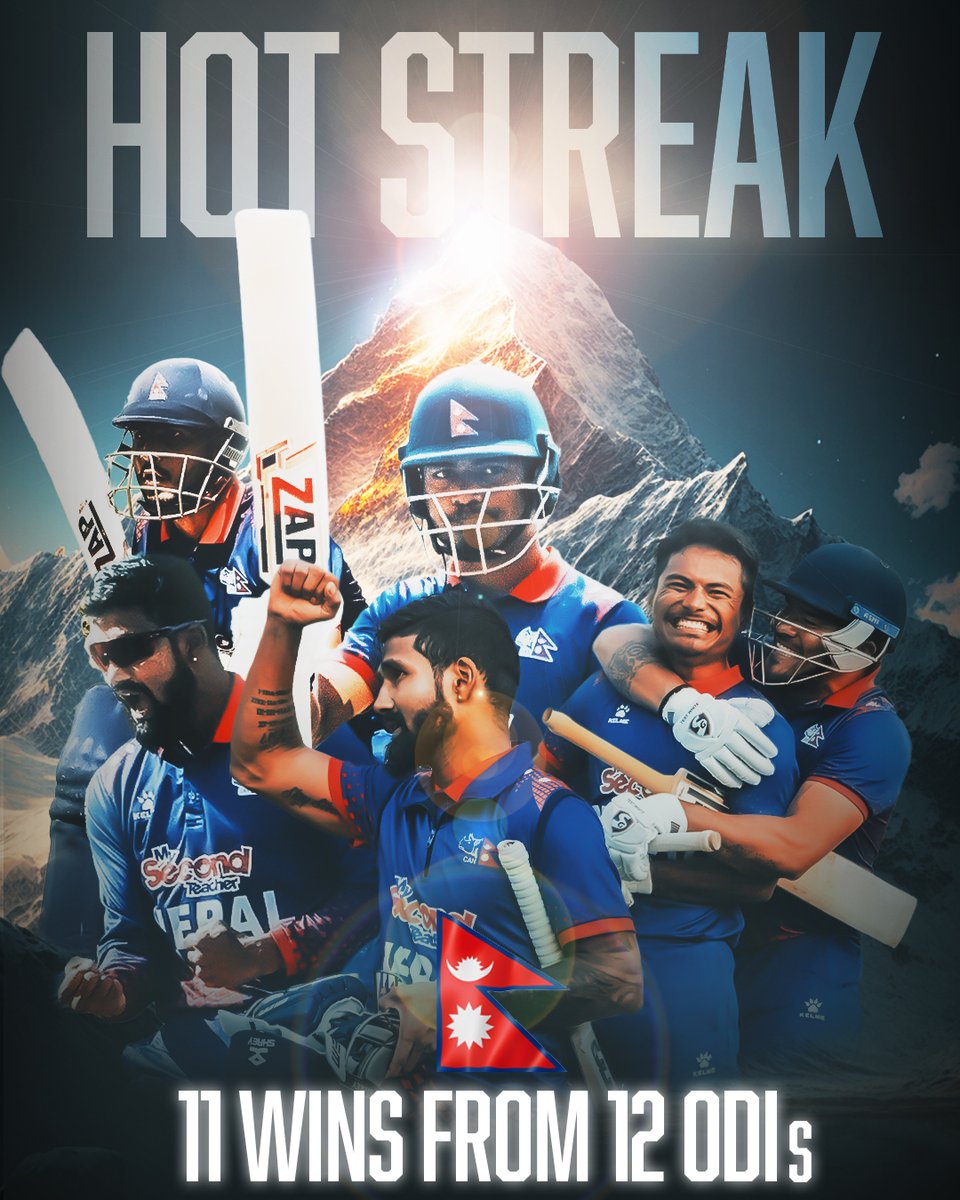 KATHMANDU: Nepal defeated the UAE by 9 runs according to Duckworth-Lewis rule to qualify for the 2023 One-day Men's World Cup qualifiers played at the TU Cricket Ground, Kirtipur on Thursday.
Chasing a huge target of 311 runs, Nepal scored 269 runs for six wickets in 44 overs, when the umpires stopped the game due to insufficient light following rainfall.
Earlier, UAE scored 310 runs at the loss of 6 wickets in stipulated 5o overs. Asif Khan scored 101 runs in 42 runs, while Vriitya Aarvind and captain Mohammad Wasim contributed 94 and 67 runs respectively.
For Nepal, Bhim Karki scored 67 runs, Aarif Sheikh scored 52 runs while Kushal Bhurtel and Gulsan Jha contributed 50 runs each.
At this event, Nepal will compete with 10 sides for a place in the ICC Men's Cricket World Cup 2023.