UK to grant £90m for infrastructure development to Nepal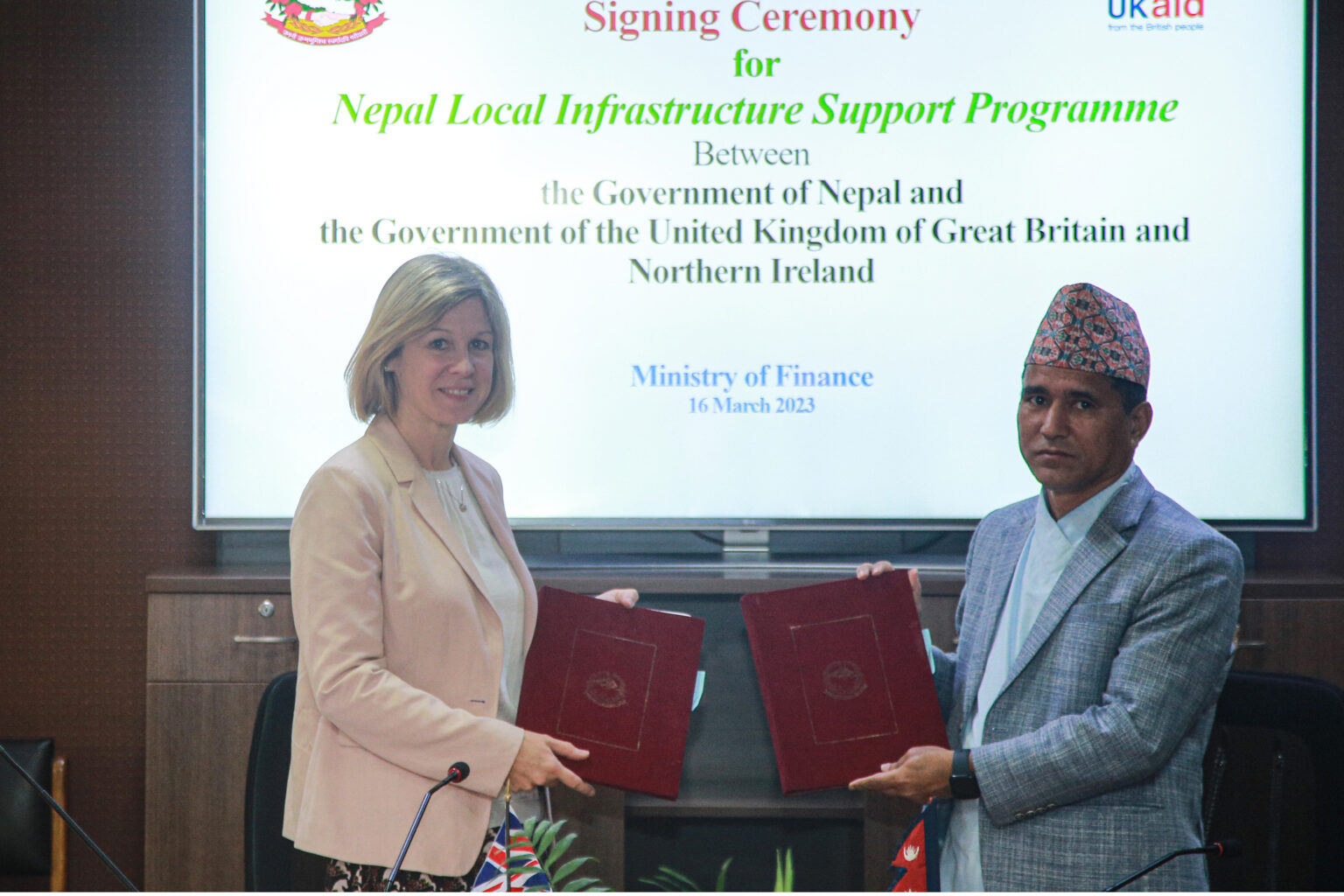 Kathmandu — The Ministry of Finance and the British Embassy Kathmandu have signed a memorandum of understanding to launch a new UK/Nepal collaboration through the Local Infrastructure Support Programme (LISP).

The programme, co-designed between the Nepal government and British Embassy Kathmandu, aims to directly benefit up to 1.7 million Nepali citizens with sustainable and inclusive infrastructure services.

The UK will provide up to £90 million (Rs 14.4 billion) support for this work, while the Nepal government will provide up to £40 million (Rs 6.4 billion) co-financing. The LISP programme will also support the Nepal government to improve the delivery and sustainability of wider investments in local infrastructure, worth over £2 billion (Rs 320 billion) over the next six years.

The programme is expected to run from 2023 to 2029 and will also support Nepal's COVID-19 recovery. The main outputs of LISP include improved capacity of up to 100 local governments to deliver infrastructure services, creation of up to six million person-days of employment, and improved cooperation and coordination between local, provincial, and federal governments.