Apple opens first retail store in India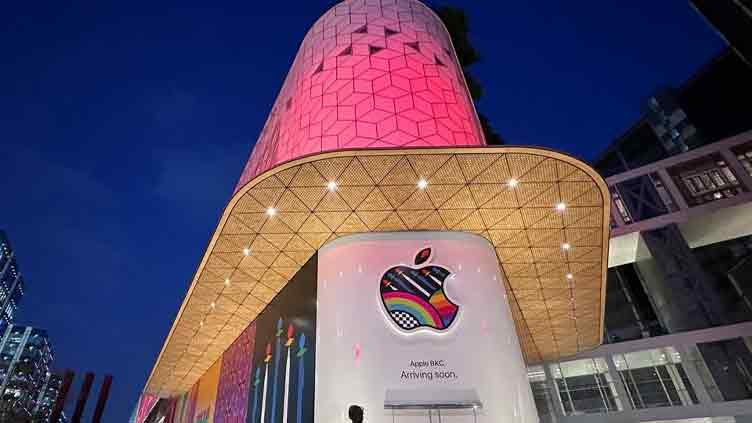 NEW DELHI — Apple Inc on Tuesday opened a store in India's financial capital Mumbai, the first retail store in India.
Apple Chief Executive Officer Tim Cook came to India to mark the formal launch of the company's first retail store in the South Asian country.
"The energy, creativity and passion in Mumbai is incredible! We are so excited to open Apple BKC, our first store in India," Cook wrote on his social media platform, besides posting a photo of himself and excited staff at the new Apple store.
Videos captured on the occasion showed Cook interacting with some of customers while waving to others as employees cheered and clapped in excitement.
The store, called Apple BKC, is located in Mumbai's bustling Bandra Kurla Complex.
A crowd, mostly fans of Apple, from across Mumbai and other parts had gathered outside the store a day in advance, hoping to be among the first to enter the store.
An Apple fan carrying a vintage Apple computer that he had bought in the 1980s was seen interacting with Cook.
"I brought this just to show Apple's journey. I bought this in 1984, and since then, I have been using Apple products," the fan told media.
"Apple BKC is a reflection of Mumbai's vibrant culture and brings together the best of Apple in a beautiful, welcoming space for connection and community," said Deirdre O'Brien, Apple's senior vice president of retail.
So far Apple products were available online in India and through resellers.
A second Apple store in India is set to open in the capital New Delhi on Thursday. (Xinhua)