British NGOs call for enhanced support to Nepal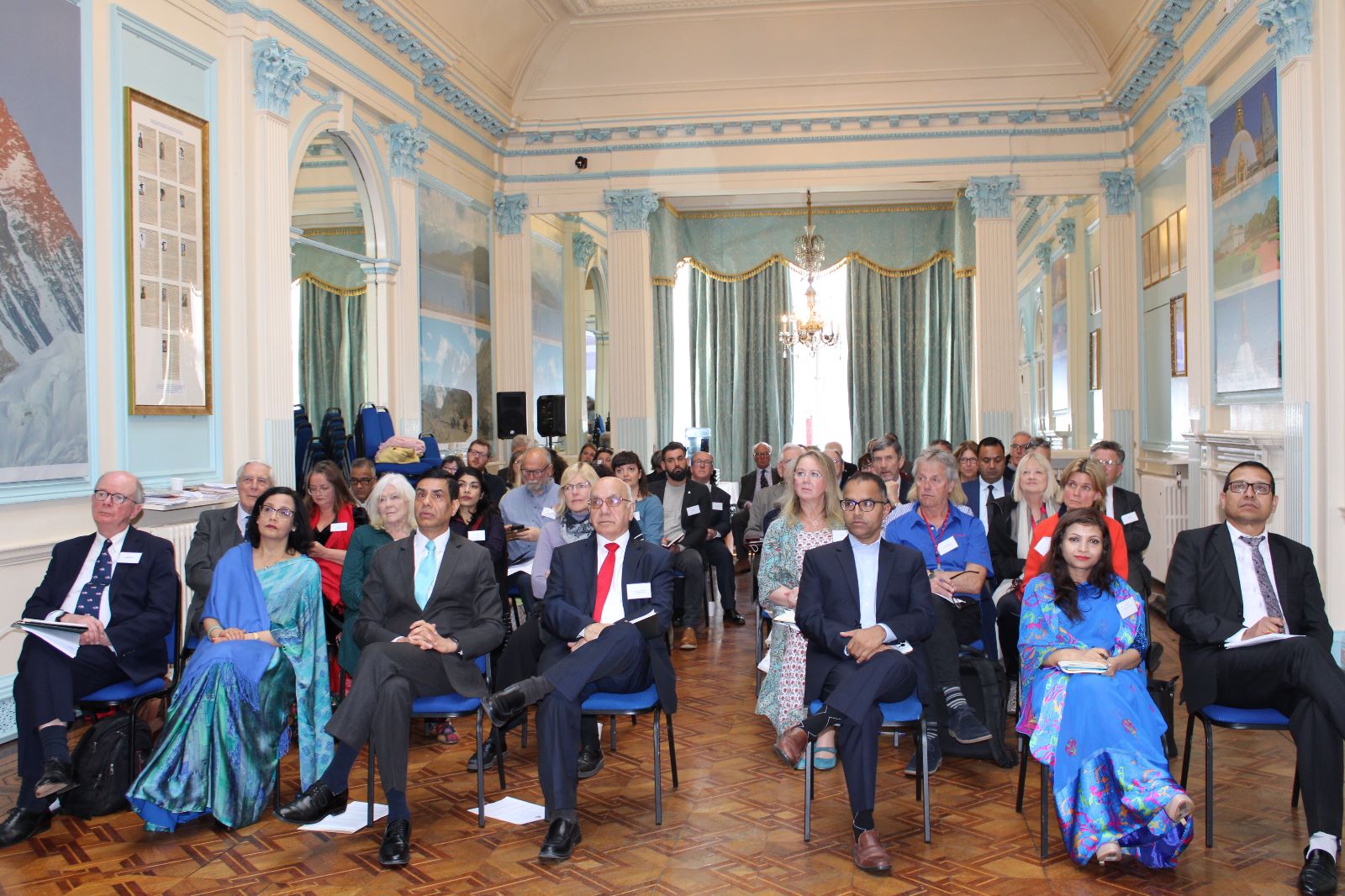 London – British NGOs and charities working in Nepal have called for enhanced support to countries like Nepal amid the global food, fuel, and climate crisis.
Taking part in a day-long conference organised by the Britain-Nepal NGO Network (BRANNGO) on Thursday, representatives of various British NGOs showcased their activities and called for continued support to Nepal, especially in the areas of education, health, and combating climate change.
The fundraising director of Community Action Nepal (CAN), which is working among remote mountain communities in the Solukhumbu region, Nicola Terry, said that the global cost of living crisis, increased prices in Nepal and food insecurity, climate change, and urban and overseas migration were major challenges.
A well-known travel writer, Lisa Choegyal, said that Nepal should focus on eco-tourism as it will bring benefits to local communities. Developing new destinations will help. We need help to develop refreshing, exciting destinations, she said.
Ruby Glasspool, Deputy Director of The Glacier Trust, which is working in the Kavre region, said that there was a lack of education regarding agriculture techniques among local communities. "We should encourage people to stay where they are and keep working on the land they own," she said. She also described how her organisation was helping local communities to grow high-value crops like coffee.
Founder and CEO of Pipal Tree, a British NGO that has been working in Nepal since 1999, Lt Col (Retd) Philip Holmes said that the elephant in the room is climate change. Saying that there are 22,000 Community Forest User Groups in Nepal, Mr Holmes said indigenous knowledge and local communities should be mobilised to combat climate change. He said that his organisation was working in Dhanusha and Kathmandu and had already created 13 forests using the Miyawaki method.
Camilla Sugden, Deputy Head, South Asia region at the Foreign, Commonwealth and Development Office (FCDO), said that Nepal and UK are celebrating 100 years of peace and friendship treaty this year. The maternal mortality rate (MMR) in Nepal stood at 900 deaths per 100,000 live births in 1950 but has come down to 151 per 100,000 live births now. "It's a fantastic achievement. The UK government is committed to supporting Nepal's socio-economic transformation."
Nepal became a Lower Middle-Income Country (LMIC) in 2020, but its graduation is fragile. Drop in remittances could see Nepal return to the Low-Income Country (LIC) status, she warned.
'Nepal focusing on inclusive and accelerated economic growth'
Addressing the conference organised at the Nepali embassy in London, Ambassador of Nepal to the UK, Gyan Chandra Acharya, appreciated the work of British NGOs in Nepal."The work you do is very critical to enhance the quality of education in rural areas.  Your work is critical in providing and delivering services to people. We need to do more and do better. After the earthquake and pandemic, Nepal has now moved towards green development and towards achieving the 2030 Sustainable Development Goal (SDG) agenda, among others. Nepal is focusing on inclusive and accelerated economic growth, making it sustainable and resilient from disaster, and degradation of the environment, we look forward to working with you all," he added.
President of Non Resident Nepali Association International Coordination (NRNA ICC), Kul Acharya, appreciated the fantastic work British NGOs were doing in Nepal. "NRNA always stands ready to work together with BRANNGO and assist your members in whatever way possible. We look forward to work closely with you all in the days to come," he added.
A member of the British Parliament and Chair of the All Party Parliamentary Group on Nepal, Virendra Sharma said the rise of India and China will continue to impact Nepal as a crossroad of Asia. "The UK must support Nepal to continue its own roots for the future. It will be the government of Nepal and civil society that will fight against climate change and eradicate poverty."
"In this interdependent world, no country is an island. The UK is the largest bilateral donor to Nepal. Successful but sustainable and responsible businesses have to be part of prosperity. Govt oversight is also equally important," he added.
The participants also called upon the British government to increase its Overseas Development Aid (ODA) commitment to 0.7 percent of its Gross National Income (GNI).
The United Nations has set a target for countries to spend 0.7 percent of their GNI on ODA. In 2013, the UK achieved this target for the first time. But in the aftermath of the Covid-19 pandemic, the British government reduced its ODA to 0.5 percent of GNI from 2021 "as a temporary measure."
"Countries like Nepal need more assistance now, not less," said Nick Hinton, chairman of BRANNGO. "Our members are committed to helping the people of Nepal to help themselves. But we also need help from the British government and the public." He urged the Nepal government to facilitate the works of British NGOs so that they could support local communities more effectively.
BRANNGO was established in 2018 to support its members and share their expertise and experiences of working in Nepal. BRANNGO has developed Working Groups broadly aligned with the United Nations' Sustainable Development Goals in relation to Nepal.  Education, Health, Environment, Conservation, and Climate Change are its primary focus areas. It also organises 'virtual coffee mornings' online providing a useful forum for informal inquiries and discussion.