UK Ambassador to Nepal to be replaced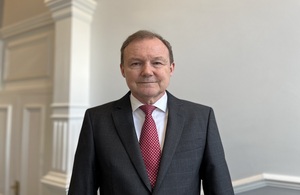 Rob Fenn, a seasoned diplomat, has been appointed as His Majesty's Ambassador to Nepal. He will be succeeding Ms Nicola Pollitt, who will be transferring to another Diplomatic Service appointment. Mr Fenn is expected to take up his new role in July 2023.
Born in 1961, Fenn has a wealth of experience in the diplomatic service. He joined the Foreign and Commonwealth Office (FCO) in 1983 as a third secretary in The Hague. Since then, he has served in various capacities in different parts of the world.
Fenn's most recent assignment was in Jakarta, where he served as the Deputy Head of Mission from 2018 to 2022. Prior to that, he was the Head of Human Rights and Democracy Department in the Multilateral Policy Directorate at the FCO from 2014 to 2017.
Other notable positions held by Mr Fenn include his tenure as the British High Commissioner in Bandar Seri Begawan from 2009 to 2013 and as the Deputy High Commissioner in Nicosia from 2004 to 2008. He has also served as the Deputy Head of the Southern European Department in the Europe Directorate at the FCO and as the First Secretary in the EU/Economy in Rome.
Fenn's career in the diplomatic service has taken him to various parts of the world, including the United Nations in New York, where he served as the First Secretary at the UK Permanent Representation to the UN from 1993 to 1997. He also worked as a Desk Officer in the South Africa Desk, Africa Directorate at the FCO from 1990 to 1993.
Fenn is expected to bring his wealth of experience to bear in his new role as His Majesty's Ambassador to Nepal. His appointment has been welcomed by the British government, which is confident that he will build on the strong ties that already exist between the UK and Nepal.