Nepal Issues Record Number of Permits to Climb Mount Everest This Spring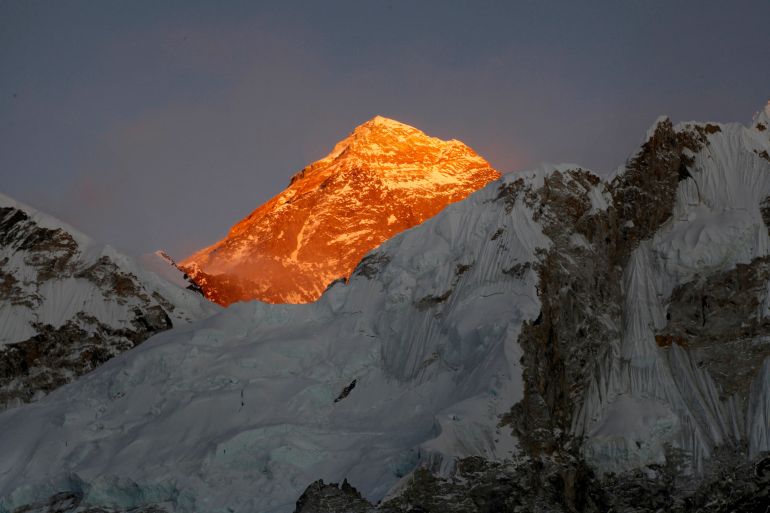 Nepal has issued a record number of 454 permits for climbers to scale Mount Everest this spring. This comes four years after overcrowding on the world's highest peak was blamed for at least four deaths. The high number of permits issued could cause heavy traffic and bottlenecks on the way to the summit if there is a shorter window to reach it due to unfavorable weather.
Most climbers will attempt to summit Everest with the help of a Nepali guide, and over 900 climbers are expected to head for the summit during the peak climbing season from April to May. The highest number of climbers receiving permits this season were from China (96), followed by the United States (87).
Ang Tshering Sherpa, former president of the Nepal Mountaineering Association, said the high numbers this season were due to many climbers being unable to travel to Nepal in recent years due to the pandemic. In addition, new rules on the Chinese side of Everest requiring climbers to have scaled one other 8,000-metre peak first were sending more Chinese to Nepal.
A team of professional mountaineers is currently preparing the route up to Everest and has already fixed ropes up to Camp IV at 7,924 metres (25,997 feet). However, recent snowfall has heightened the risk of avalanches on the mountain, according to Sherpa.
The government charges $11,000 per foreign climber and has collected $4.86m from the Everest permits. Nepal is home to eight of the world's 10 highest peaks, and foreign climbers who flock to its mountains are a major source of revenue for the country.