Mayuri Chordia bags 'Young Achievers Award'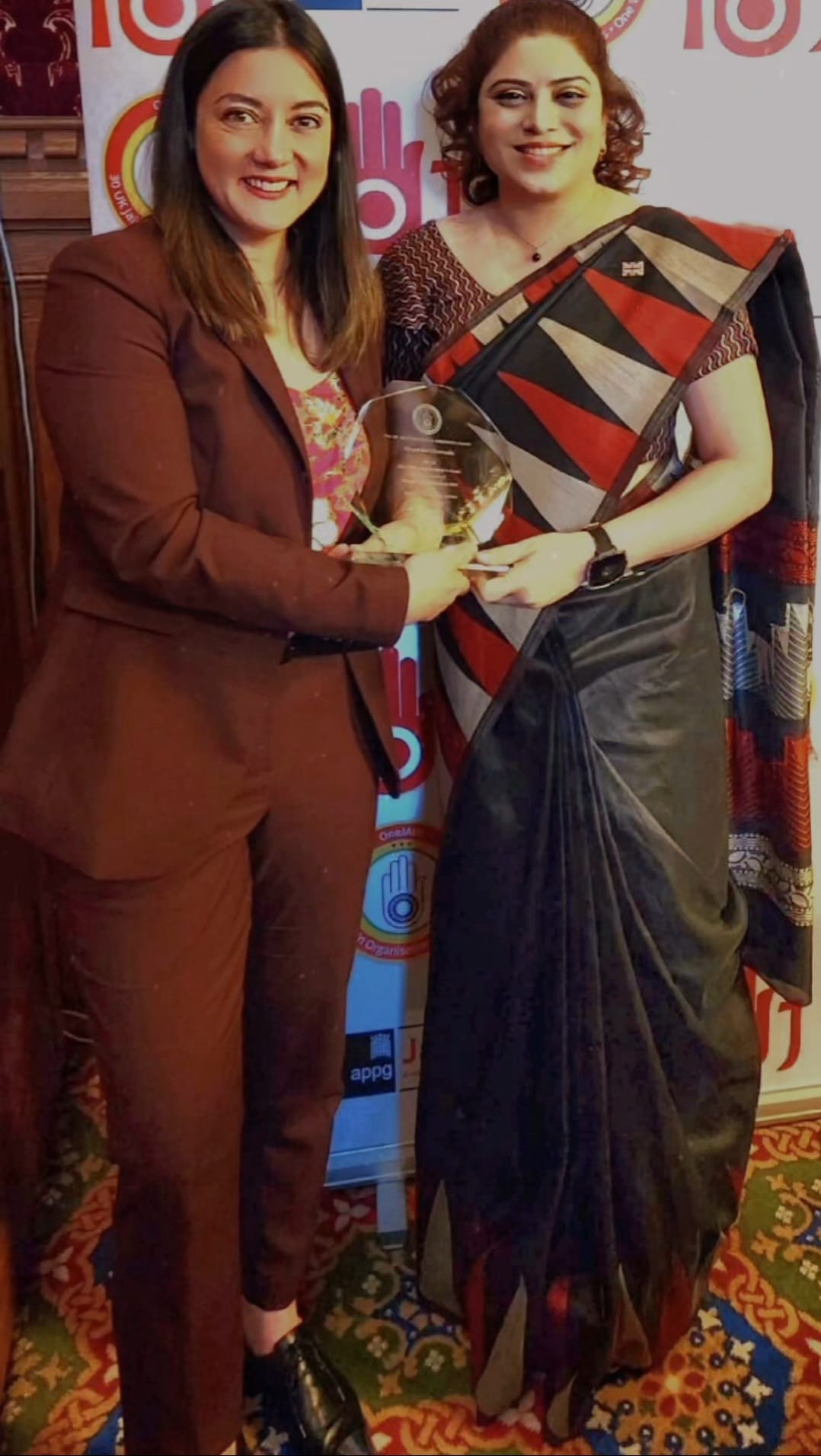 London – A London-based Chartered Accountant, Mayuri Chordia, has been awarded the 'Young Achievers Award.'
The award was presented by Sarah Owen MP, Minister for Local Government & Faith, in the House of Commons of the UK Parliament. The award was given to Chordia in recognition of her contribution in the social, religious, economic, cultural and business fields.
Accepting the award, Ms Chordia, who is financial director of Sunrise Financial Ltd, said that she is committed to the welfare of the society and her main objective is to bring significant improvements in the global economy, social welfare, environment impact and economic empowerment.
"My ultimate aim is to bring peace, non-violence, love and harmony in the whole world," she added.
Minister for Trade Policy, Gareth Richard Thomas, British MPs and other dignitaries were present in the ceremony. Speaking on the occasion, Bob Blackman, MP, said the Jain philosophy of peaceful cooperation wants to make sure that the world could be a much better place to live. The whole aspect of living life in that way is very inspiring.
A native of Ratlan, Madhya Pradesh, India, Ms Chordia has been working in London for the last 15 years.