Designer Prabal Gurung shares a glimpse of Met Gala outfits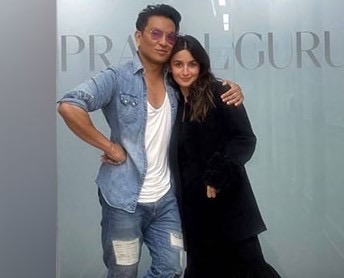 Fashion designer Prabal Gurung has given a sneak peek of the outfits that celebrities will wear at the Met Gala 2023. After sharing a picture with Bollywood actress Alia Bhatt, Prabal teased fans by dropping a couple of fabric pictures on his Instagram account.
The first picture featured ivory fabric with pearls embellished all over it, and the second one featured black-colored satin fabric with flowers embellished on it.
Fans were quick to speculate about which celebrity will wear which outfit, with many comments mentioning Alia Bhatt. Prabal Gurung also posted a picture with Alia on his Twitter account, where she can be seen wearing a black dress with a coat with fur on the sleeves. Alia is all set to make her Met Gala debut this year, following the footsteps of Priyanka Chopra and Deepika Padukone, who have attended the event in the past.