King Charles III crowned by Archbishop of Canterbury in historic coronation at Westminster Abbey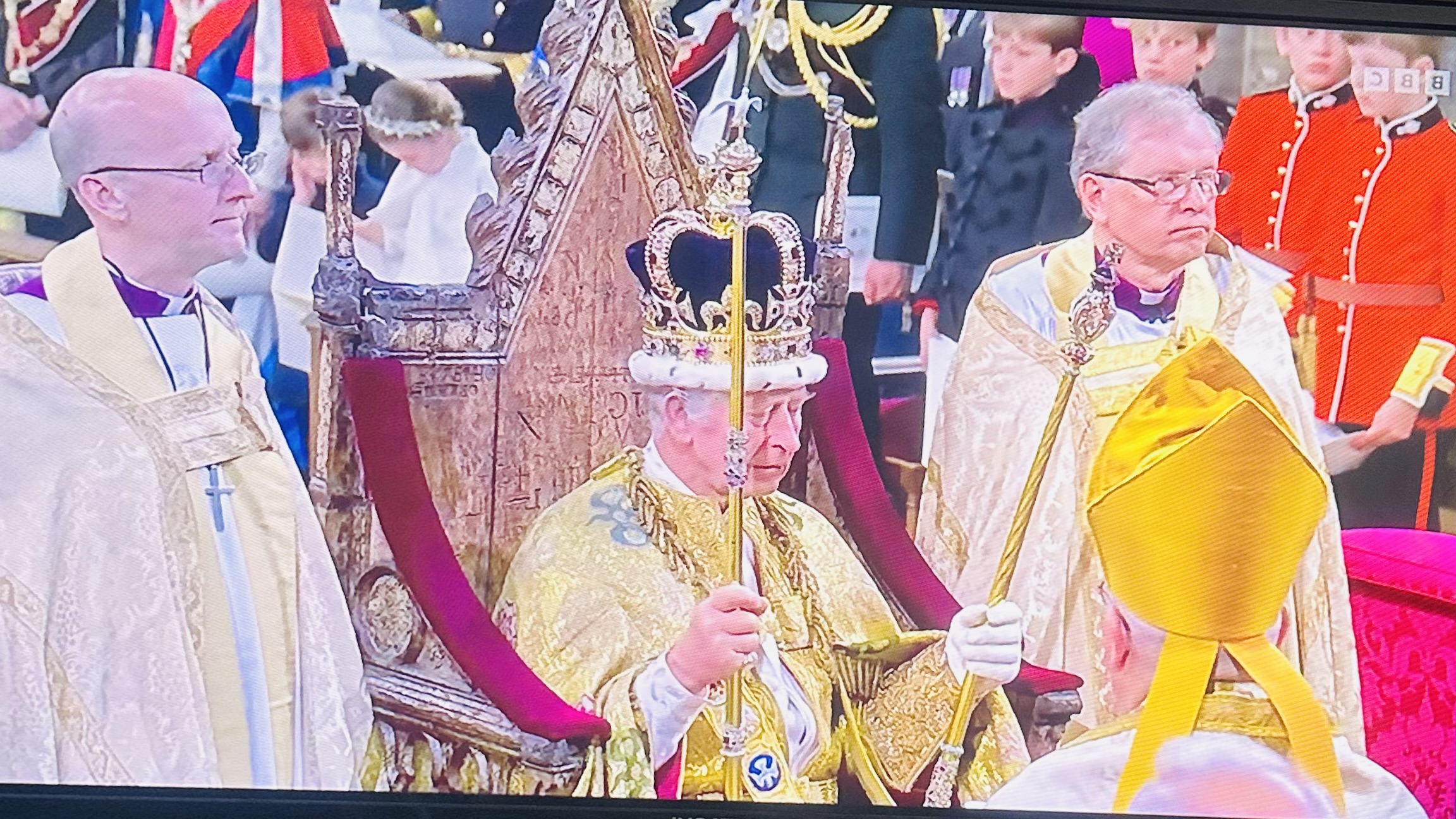 London —- In a historic ceremony that was watched by millions of people across the world, the Archbishop of Canterbury has crowned the King at Westminster Abbey. The coronation ceremony saw the King being anointed with holy oil before donning the 360-year-old St Edward's Crown, which was placed on his head by the archbishop.
As the King was crowned, a congregation that included 100 heads of state, kings, and queens from across the globe, celebrities, everyday heroes, and family and friends of the monarch replied with the traditional proclamation, "God save the King!"
The monarch then proceeded to the theatre of coronation, where he was enthroned. The ceremony, which marked the first time most people have seen the coronation of a British monarch, was a spectacle of pomp and pageantry. Senior members of the Royal Family were in attendance, with the Prince and Princess of Wales seated in the front row with their children, Princess Charlotte and Prince Louis.
Prince George, as the future king, was part of the ceremony as one of the pages of honour, but he was not seated with his parents. Prince Harry and Prince Andrew were also in attendance, with the Duke of Sussex chatting with his cousin Princess Beatrice and her husband Edoardo Mapelli Mozzi as they walked into the abbey.
Celebrities in attendance included Ant and Dec, Katy Perry, and Emma Thompson. Before being crowned, the King wore a deep scarlet robe, previously worn by his grandfather, King George VI. The ceremony ended with the King and Queen Consort leaving Buckingham Palace in the Diamond Jubilee State Coach, greeted by thousands of well-wishers along The Mall.