258 million people faced acute food insecurity in 2022 – UN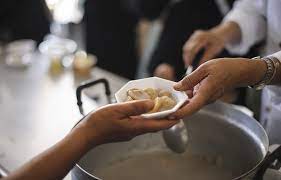 Rome — According to a report published on May 3 by the Global Report on Food Crises, over 258 million people in 58 countries faced acute food insecurity last year due to conflicts, climate change, the COVID-19 pandemic, and Russia's war in Ukraine. The report further revealed that people were facing starvation and death in seven of these countries – Somalia, Afghanistan, Burkina Faso, Haiti, Nigeria, South Sudan, and Yemen.
This marks the fourth consecutive year where the number of people facing acute food insecurity has increased, indicating a "stinging indictment of humanity's failure" to implement UN goals to end world hunger, according to UN Secretary-General António Guterres. While the increase last year was partially due to more populations being analyzed, the severity of the problem increased as well.
The report found that a mix of causes was driving hunger, including conflicts, climate shocks, the impact of the pandemic, and consequences of Russia's war in Ukraine that have affected global trade in fertilizers, wheat, maize, and sunflower oil. The poorest countries that rely on food imports are the most affected, with prices increasing and adversely affecting these countries.
Rein Paulsen, director of emergencies and resilience for the UN Food and Agriculture Organization, called for a "paradigm shift" in funding, where more money is spent on investing in agricultural interventions that anticipate food crises and aim to prevent them. The UN World Food Program's new chief, Cindy McCain, warned that the agency's resources to provide food aid amid the surging needs are "running dangerously low," and the agency could be forced to make "heart-breaking decisions to slash" assistance if substantial new funding does not materialize quickly.